United We can propose to Ribera to increase the reduction of the benefits fallen from the sky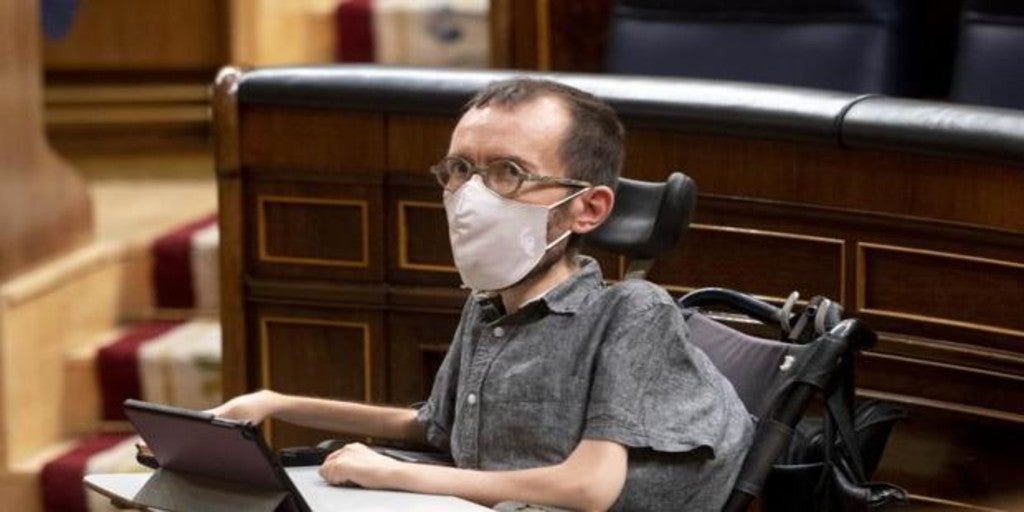 Updated:
Keep

United We can this Thursday sent a letter to the third vice president of the Government and Minister of Ecological Transition, Teresa Ribera, to propose increasing the reduction of benefits fallen from the sky from 90 to 99% and expanding the social bonus so that it reaches more families and are thus more protected against the volatility of the electricity market.
"Given the very serious rise in the price of electricity, from Unidos Podemos we have wanted to propose to the Ministry of Ecological Transition two measures to contain the impact," explained Pablo Echenique
The parliamentary group considers it necessary to extend the extension of the protection of the social bonus to all those people and living units that are in a situation of social and economic vulnerability, through the determination of new economic and social criteria.
The proposal contemplates that the current criteria of access that are placed in 1.5 IPREM (Indicator of reference to calculate the Social Benefits) for homes conformed by one and two adults; in two IPREMs for a single-mother family or a family with two adults and a minor and in 2.5 IPREMs for a family with two adults and two minors they are extended to 3 IPREMs for the first cases; 3.5 IPREM for single-mother families; and 3.3 and 3.9 IPREM respectively for the last two cases.
In this way, a monomarental family with an annual income of 2,306.68 euros per month would have access to the social bonus, while with the current situation, the annual income for access to benefits stands at 1,318.10.
In addition, Unidas Podemos asks to increase up to 60% the discount on the electricity bill for vulnerable consumers and up to 75% for consumers at risk of social exclusion.