United States reduces its trade deficit by 7.5% in June in full pandemic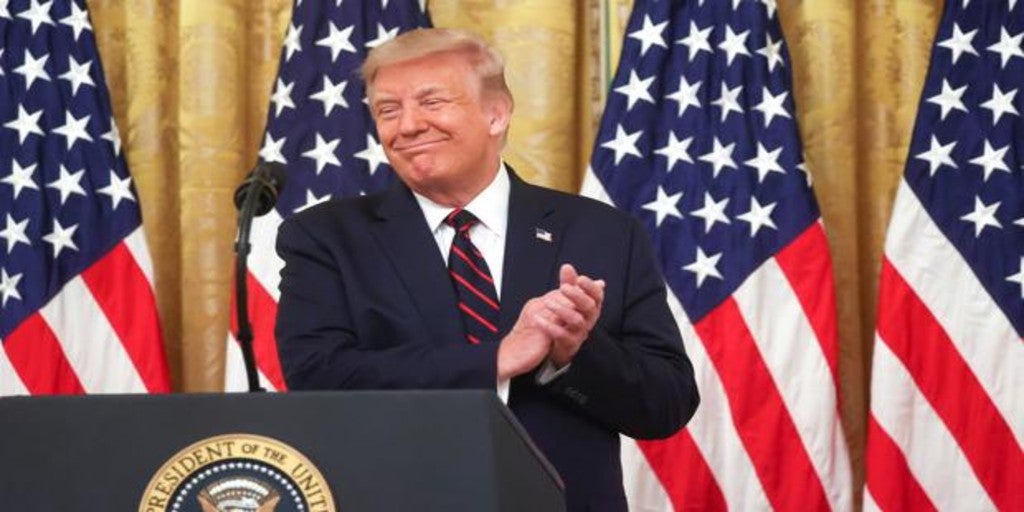 Madrid
Updated:
save

The deficit in the foreign trade of goods and services of the United States (USA) It has dropped 7.5% in June compared to May, to 50.7 billion dollars, due to a rebound in exports despite the economic crisis caused by Covid-19.
According to data published this Wednesday by the Department of Commerce, Exports have grown 9.4%, to 158.3 billion, while imports have increased 4.7% to 208.9 billion. This is the first monthly decrease in the US trade deficit since February and points to a slight recovery in global demand.
The accumulated deficit in the first six months of 2020 it has been reduced by $ 23.1 billion, down 7.8% compared to the same period of 2019, and stood at 274,300 million.
"Exports and imports grew in June after consecutive declines since March they were, in part, due to the impact of COVID-19, given that many businesses were operating at limited capacity or ceased operations entirely, and the movement of travelers across borders was restricted, "the report noted.
Trade deficit with China falls
The trade deficit with China, very politically sensitive due to the tensions between the two countries, has fallen by 1,200 million dollars in June compared to the previous month, to 26,700 million dollars.
The coronavirus pandemic has caused an acute economic crisis in the United States, one of the worst hit countries with more than 150,000 deaths. The economy of the North American power has collapsed at an annual rate of 32.9% in the second quarter of 2020 due to the effects of the pandemic, and it has fallen 9.5% compared to the first three months of the year, the largest decreases in this indicator since records are available. The unemployment rate closed June at 11.1%, after having started the year at 3.5%.