United States GDP fell 32.9% in the second quarter, the biggest drop in its history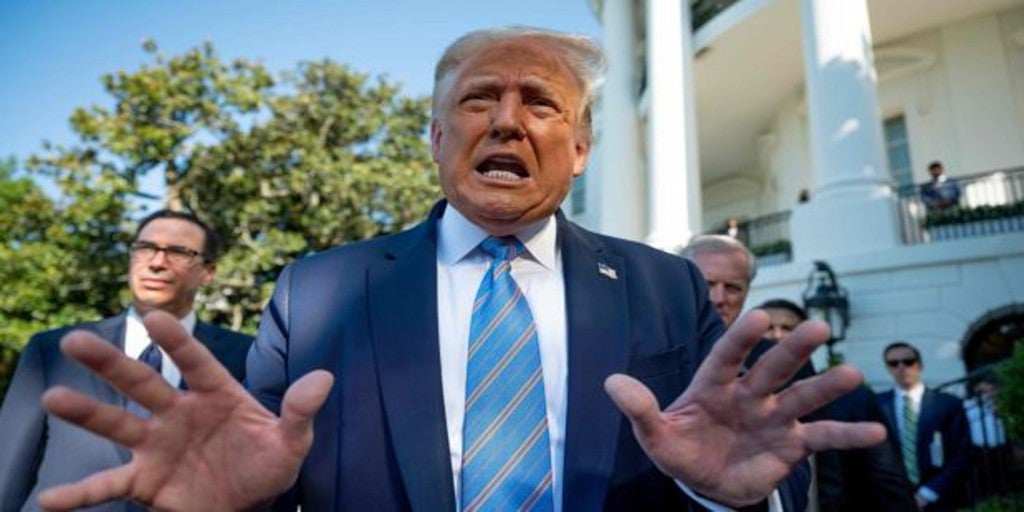 Washington
Updated:
save

United States Gross Domestic Product (GDP) has registered a fall in the second quarter of the year of 32.9% as a consequence of the impact of the Covid-19 pandemic, compared to the 5% drop observed in the previous quarter, according to the first estimate of the data presented this Thursday by the Government's Economic Analysis Office (BEA) ).
The agency, however, has warned that the full economic effects of the pandemic cannot be quantifiedAs the data on which it is based is still incomplete and will take time to update. Furthermore, a large part of the containment measures decreed in March and April began to be lifted in May and June, which caused a certain acceleration in economic activity.
There are no precedents in recent United States history that equate to a contraction as severe as that recorded in the second quarter. Since the historical series began in 1948, the largest decline was observed in the first quarter of 1958, when the decrease was 10%. During the last recession, the biggest decrease was registered in the fourth quarter of 2008, when the GDP registered an annualized fall of 8.4%.
Household consumption decreased by 34.6%
Practically all components of GDP have recorded negative data in the second quarter. Household spending has contracted 34.6% between April and June in annualized data, compared to the 6.9% decrease in the first quarter. This supposes worst reading of data since there are records. Spending on goods fell 11.3%, while spending on services plummeted 43.5%.
From his side, business investment has decreased by 27%, compared to the 6.7% drop in the first quarter. This represents the worst reading of the data since the third quarter of 1952. Specifically, investment in structures has decreased by 34.9%, while investment in equipment decreased 37.7% and investment in intellectual property decreased 7.2%.
Furthermore, the Office has broken down that Americans' disposable personal income has risen 42.1% in the quarter, which is the best figure in the historical series. Likewise, the savings rate tripled, to 25.7%.