United States bans electronic cigarettes of flavors | Society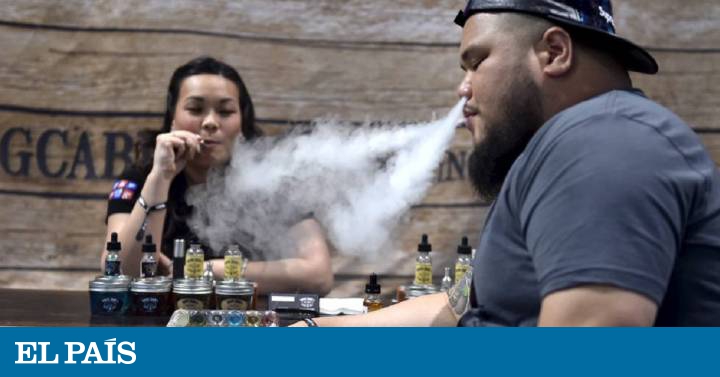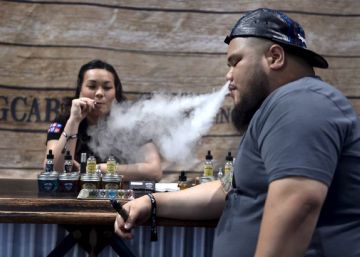 The United States has banned electronic cigarettes with flavors, except those with tobacco aroma and menthol, due to the increase in consumption among adolescents and the proliferation of fatal lung disease linked to the use of these products, which has caused fifty deaths throughout the country.
The new regulations, announced Thursday by the Food and Drug Administration (FDA), allow companies 30 days to stop the distribution of flavored cartridges. If they do not, and also if they do not take the "appropriate measures" to prevent minors from accessing their products, they will be exposed to regulatory actions.
"The United States has never seen an epidemic of substance use grow so fast like this current epidemic of the use of electronic cigarettes among young people, "said Secretary of Health and Human Services Alex Azar in a statement.
The decision to continue allowing the sale of tobacco and menthol flavored cartridges is due, Azar explained, because they are "less attractive" to young people than fruit trees or sweeter flavors. The extension of the pardon to the mentholated aroma It implies a rectification of the commitment acquired by the Administration in September ban all flavors except tobacco. The exception constitutes an important concession to electronic cigarette stores that have proliferated in recent years, and will have a limited impact on Juul, a leading company in the sector, to which the intense scrutiny led to the sale of flavored cartridges in the country.
President Trump already warned last Tuesday that the ban would come into force "very soon," and he had words of support for the sector. "We believe that we will return to the market very, very fast. We have a very large industry, "he said in an appearance before reporters at his holiday residence in Mar-a-Lago, Florida, on the 31st." We are going to protect our families, our children and the industry, "he added.
The industry had launched a powerful lobby offensive to convince congressmen and the Administration that Adult smokers need alternatives to quit cigarettes. The FDA has already tried unsuccessfully to ban the sale of flavored cartridges during the Obama Administration. But the ban argument has become stronger due to the increasing popularity of these products among young people, which experts fear will cause a rise in nicotine addictions in new generations, and especially due to the uptick of conditions severe lungs related to the consumption of THC vapor, a psychoactive component of cannabis. Since mid-August, this condition has caused fifty deaths and more than 2,500 hospital admissions.
Despite the exceptions, the measure announced this Thursday is the biggest step taken by the Government to curb the consumption of electronic cigarettes among teenagers. One in four high school students admitted, in the most recent federal study, that they had used these products in the last month, despite the fact that their sale is prohibited to minors.