United Kingdom will inject 2,200 million euros to promote youth employment after confinement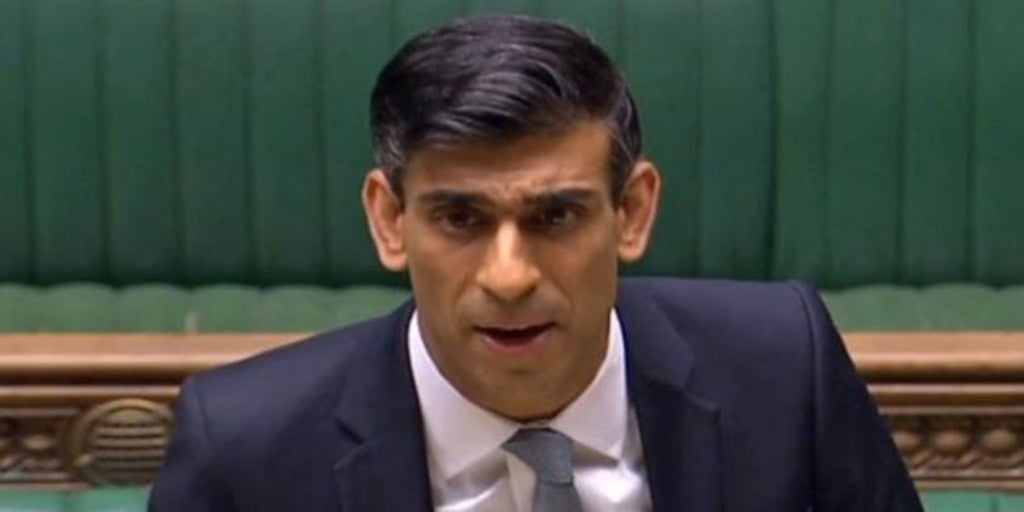 Updated:
save

The coronavirus pandemic has so far claimed the lives of more than 44,000 people in the UK, according to official figures. To this tragedy Added to the economic crisis that has caused the outbreak and that the Government of Boris Johnson plans to tackle with an action plan which is in addition to the measures put in place since the beginning of the emergency. Finance Minister Rishi Sunak presented a billion-pound plan to promote the nation's economic recovery today in Parliament, and one of his key points is to stop rising unemployment. Among other measures, it announced a scheme of temporary employment creation of two billion pounds (about 2.22 billion euros) for those under 25 years. "Our plan has a clear objective: to protect, support and create jobs. It will give companies the confidence to retain and hire, "he assured.
Sunak also announced a bonus plan for companies re-employing suspended workers worth up to £ 9bn. Thus, employers will receive a thousand pound bonus for each suspended employee who is not fired. "We will do everything we can to help prevent job losses from Covid-19. No one will be left without hope, "Sunak promised during his speech in the House of Commons, asserting that the" extraordinary "economic support measures of the British government have been among" the most powerful in the world. Despite this, the United Kingdom he still "faces deep challenges and significant job losses," he explained, according to the minister, £ 1.6 billion will be invested in expanding training and learning support plans.
Too announced a VAT reduction of 20% to 5% to support the hotel, tourism and leisure industry and that it will remain in force until January, which will cost 4.5 billion pounds. "This is a unique moment and we have to be creative," said Sunak, before releasing the latest measure, which "has never been tested in our country," he said. To encourage people to eat in restaurants again, the "Eat Out to Help Out" program will offer customers a 50% discount per person when they eat in restaurants and pubs Monday through Wednesday during the month of August.
The plan will also create, according to the minister, tens of thousands of jobs thanks to investment in infrastructure projects, decarbonization and maintenance of 8.8 billion poundss. As part of this package, homeowners will be able to apply for coupons from a $ 2 billion green subsidy plan to pay for improvements that increase energy efficiency.
The new measures are in addition to previous ones, such as special funds for the arts industry, state-guaranteed loans, small business subsidies, and a three-month mortgage suspension. In June, Prime Minister Boris Johnson also announced the "Speed ​​Project", a £ 250bn ($ 273bn) public investment plan to be injected into hospital infrastructure, housing, schools, hospitals and other construction sites of great importance, such as highways, prisons and the high-speed train between the capital and the north of the country.
The employment plan is the second part of a three-phase plan to ensure the UK's economic recovery after the coronavirus. "The first phase of our plan was for protection, the second is on jobs, and the third will be on reconstruction," Sunak said. The first stage was a £ 160 billion support package, which included 49 billion additional funds for the country's vital public services, including the NHS (the national health system), paying the wages of almost 12 million people and supporting more than a million companies through grants, loans and rate cuts.
The OECD warned that if there is a second wave of coronaviruses, the unemployment rate in the UK could rise to 14.8%, with job losses comparable to the 1930s.