Unions insist on correcting the 2013 pension reform and linking them to the CPI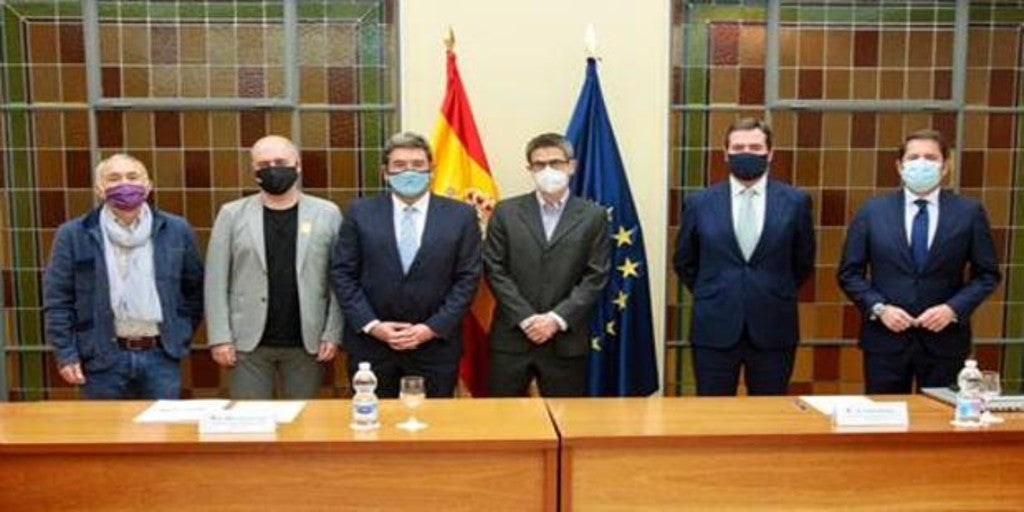 Madrid
Updated:
save

The Minister of Inclusion, Social Security and Migrations, José Luis Escrivá, met this afternoon at the Social Dialogue Table on pensions, which was attended by the CEOE presidents, Antonio Garamendi; Cepyme, Gerardo Cuerva; and the general secretaries of CC.OO., Unai Sordo, and UGT, Pepe Álvarez, as well as the Secretary of State for Social Security and Pensions, Israel Arroyo.
The unions have stressed the importance of the Toledo Pact recommendations, which are expected shortly, and where "we hope that a broad consensus can be reached among the political forces."
But, in the short term, they have made a "clear approach, which must be addressed immediately: correct the pension reform of 2013; to re-guarantee by law the revaluation of pensions based on the evolution of the CPI, and to remove improper expenses from the Social Security box, which the State has to assume through transfers and not through loans, as it has been doing until now ».
For CC.OO. and UGT has been an important meeting, in which both unions «have transferred to the Government the need to launch certainty to the Spanish population, to current pensioners, who have endured so much in the previous crisis, and to pensioners of the future to Let them know that in our country, in the next 20-30 years there will be a sufficient public pension system ".
For his part, the minister stressed that he hopes that the Toledo Pact Commission "will soon close an agreement on its recommendations", for which he considers that "the 2019 draft is a great starting point." For this reason, and "given that social agents are a key element in consolidating political agreements and giving them durability," he stressed the need to establish "periodic meetings on this subject" during the coming weeks.
Minister Escrivá recalled that, if the Toledo Pact closes its recommendations in the coming weeks, the ministry hopes to be able to promote "a regulatory modification before the end of the year, with the force of law." In it, a new stable framework should be included to revalue pensions, so as to guarantee the maintenance of purchasing power, and the gradual transfer of so-called improper expenses to the General State Budgets.