Unions call another 12 days of strike at Ryanair for July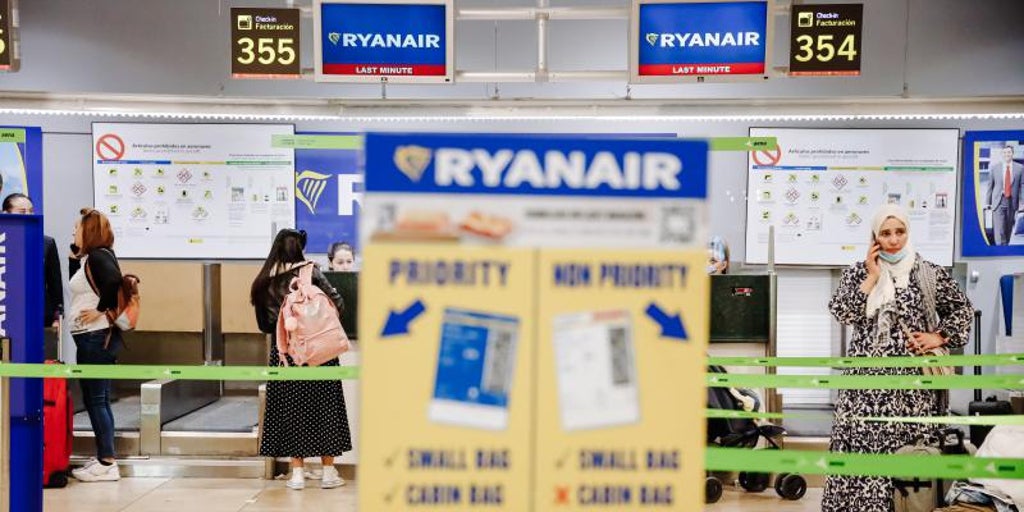 William GinesCONTINUECarlos Manso ChicoteCONTINUEMadrid Updated: 07/02/2022 1:53 p.m.
Save
RELATED NEWS
The strike maintained by cabin crew at Ryanair will continue in July. The Uso and Sictpla unions have announced this Saturday that they have called another 12 days of strike with 24-hour stoppages that will take place on 12, 13, 14, 15, 18, 19, 20, 21, 25, 26, 27 and July 28 at the ten Spanish airports where the Irish low-cost airline operates.
The call occurs before the end of the six days of strikes called for these days. The crew members have carried out mobilizations on June 24, 25, 26 and 30, July 1 and this Saturday, July 2.
The unions demand in this way that the company return to the negotiating table of the first collective agreement for crew members of the company.
An agreement that according to the workers should include "dignified working conditions and under Spanish law." Ryanair reached an agreement for the agreement with CC.OO and refuses to negotiate with more unions.
Uso and Sitcpla also demand that the Minister of Labor, Yolanda Díaz, intervene in this conflict and force Ryanair to comply with labor legislation. Uso and Sitcpla assure that the Executive must act "against a company that does not abide by court rulings, does not comply with the law and uses fear, coercion and threats against its employees."
The announcement of new stoppages occurs while the unions are already on strike. This Saturday, the strikes of the crew have caused 10 cancellations and 123 delays in the Irish flights in Spain. Unions. The strikes will resume, if there is no prior agreement, on the 12th.
easy jet
Easyjet is also going through turbulence, whose cabin crew have decided to continue with the protests throughout this weekend, in addition to the next 15, 16, 17, 29, 30 and 31 July 2022. As reported by USO, until 1:00 p.m. , there had been 5 canceled flights to London, Malaga and Geneva, as well as 52 delays in flights to Barcelona, ​​Palma de Mallorca and Malaga. From this union they have made a positive balance of the day and highlighted that 50% of the operation has been canceled in Barcelona. As in previous days, they have branded the minimum services set as "abusive".
View commentsTopics

Source link