Unions ask for help for families who cannot pay their mortgage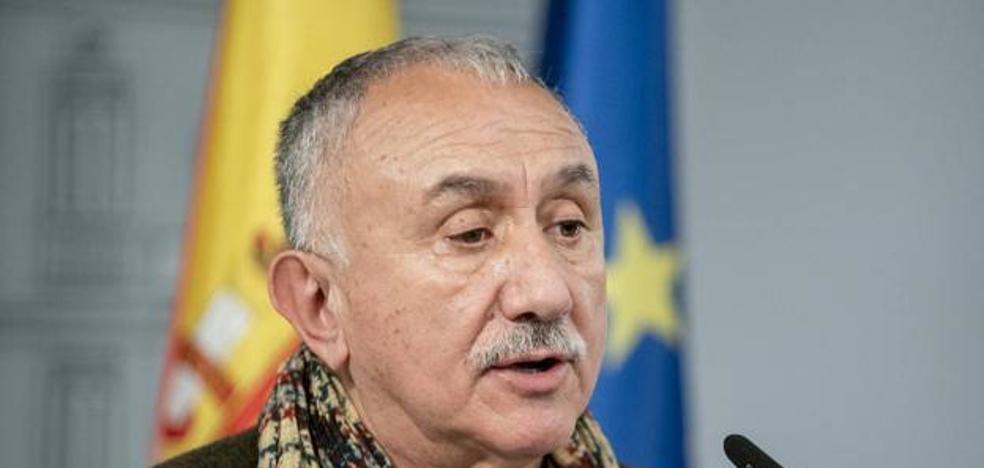 The Euribor rises again to 1.4% in the daily rate and confirms that the August average will close above 1%
The unions look at the escalation of the Euribor as their next battle horse within the demands to maintain the purchasing power of families against the impact of runaway inflation of 10.8% in July. The general secretary of the PP, Pepe Álvarez, urged the Government on Wednesday to create "some line of credit" or a kind of fund so that households can pay their mortgage, at a time when the Euribor has triggered by anticipating a new rise in interest rates by the European Central Bank (ECB) of another 50 basis points in September.
The most used indicator in variable mortgages in Spain remains practically untreatable, with a new upturn that this Wednesday places it at 1.427% in daily rate. With only five business sessions to go until the end of the month, everything indicates that August will be the first since June 2012 to close above 1%. At that time the monthly average was 1.219%.
At the moment, the average is already around 1.146% and, if it closes like this, the mortgages that are reviewed annually will experience a notable increase in cost. For an average mortgage of 150,000 euros at a 30-year variable rate, with a spread of Euribor plus 99 basis points, the monthly increase would be just over 110 euros. That is, about 1,300 euros a year.
"The rise in the Euribor is going to dramatically affect many families who have arranged a mortgage," Álvarez explained during a meeting with the media in Malaga. He considers that, with government aid for them, two problems would be solved: that of those who can meet their financial responsibilities and, thus, that of the bank, which could "better address" their solvency, as he said.
"It is a subject that has been talked about little, but that is going to complicate life more from the economic point of view," he insisted. For this reason, he has assured that the UGT is going to work to go to the next meetings with the central government with the idea of ​​achieving "some kind of commitment, some kind of support for families who cannot afford their mortgages" .