Unions announce a pact with the Government to raise the minimum wage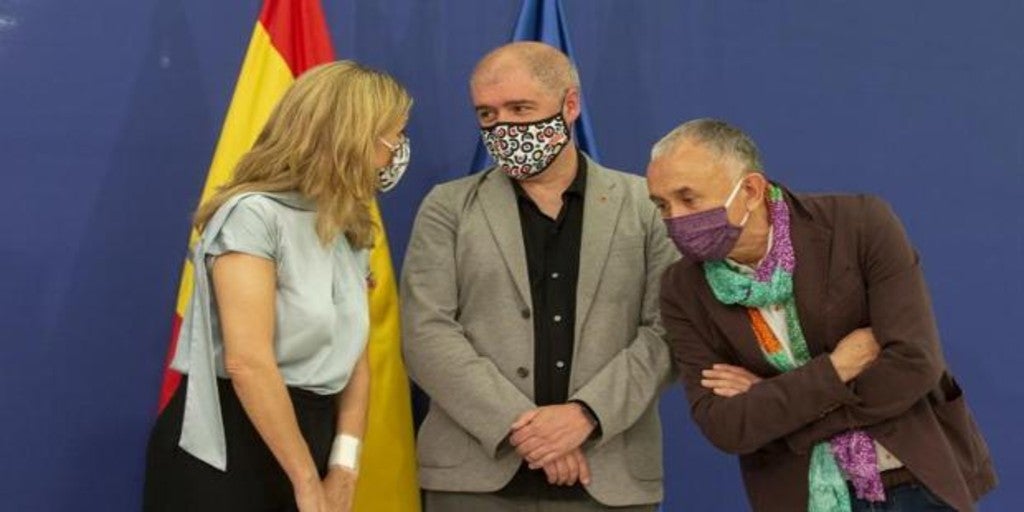 MADRID
Updated:
Keep

The unions have announced a pact with the Government to raise the interprofessional minimum wage, in a decision that is expected to reveal the details throughout this morning and that would leave the employers out, as confirmed to ABC from the UGT. Sources of Work, however, assure that there are still some details to be tied.
Other sources of the negotiation point to the possibility that it will rise by 15 euros per month, which would raise the SMI to 965 euros per month as of October in 14 payments. The amount is within the range that the experts consulted by Labor had set – who set the rise between 12 and 19 euros per month – but below the demands of the unions, who demanded an increase of around 25 euros.
The agreement once again reaches the deadline. The Ministry of Labor must take the rise of the SMI to public consultation, in a process that lasts for a period of ten days, which leaves Tuesday, September 28, as the only possible date to approve the rise in the council of ministers.
The initial government offer was based on the proposal of the committee of experts commissioned by the Ministry of Labor. In the average scenario, the minimum wage should increase in total by 77 euros gradually, up to about 1,027 euros: 15 euros already in 2021, 31 euros in 2022 and a last increase of 31 euros in 2023.
The agreement without the employers represents a before and after in the government's social dialogue strategy, which until now had managed to close up to eleven agreements on this matter. The CEOE, however, has flatly rejected a rise at a time like the present in which, they say, there are still many uncertainties on the horizon.