UNICEF requests its largest collection to help 190 million children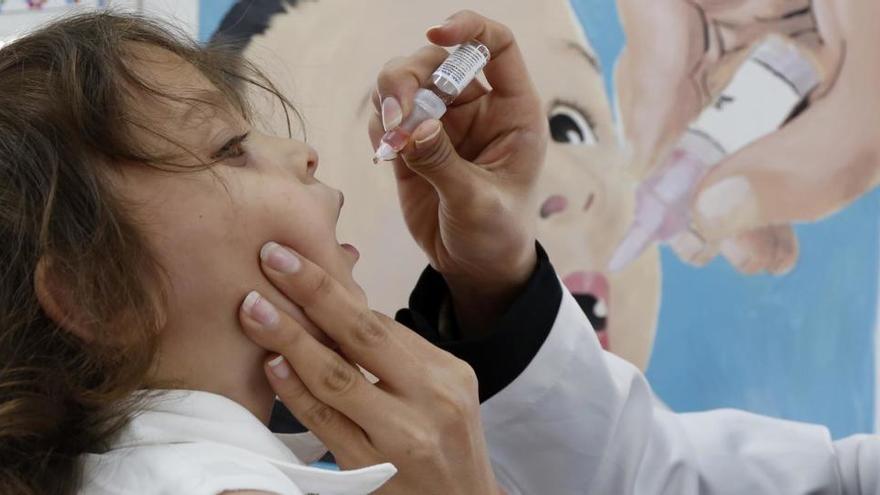 The bottom of United Nations for Children (UNICEF) has launched this Wednesday the largest humanitarian call in its history with the objective of raise $ 6.4 billion (€ 5.292 billion) to help 190 million children affected by the humanitarian crisis and the pandemic covid-19.
During 2021, UNICEF aims to help 300 million people, of which 190 million will be children. This appeal represents a 35 percent increase over the funds it requested for 2020, in response to increasing humanitarian needs globally.
"When a devastating pandemic coincides with conflict, climate change, disasters or displacement, the consequences for children can be catastrophic," stressed UNICEF Executive Director Henrietta Fore.
Currently, we are facing "a children's rights emergency in which covid-19 and other crises are combining to deprive children of their health and well-being," he warned, making this "unprecedented" situation. it demands "an equally unprecedented response" that avoids "a lost generation."
The situation derived from the pandemic has immunization services interrupted in more than 60 countries, while almost 250 million students worldwide are still affected by school closuresIn addition, economic instability is altering essential services, making it difficult for families to make ends meet and increasing the risk of domestic and gender-based violence.
In this context, new humanitarian crises have also emerged, such as the conflict in the Ethiopian region of Tigray, which has left 2.8 million people in humanitarian need, or in the Cabo Delgado province of Mozambique, where more than 425,000 people, including 191,000 children, have been displaced as a result of clashes between irregular armed groups and armed forces.
The increase in extreme weather events It has severely affected Central America and East Asia, while emergencies have worsened in countries such as Afghanistan, Bangladesh, Burkina Faso, Libya or South Sudan, as well as Yemen and Syria, among others.
Meanwhile, reports of killings, kidnappings, recruitment and use of children as soldiers are on the rise.
Faced with this situation, with the collection of funds, UNICEF will help 149 million women and 7.4 million children with disabilities, provide treatment for severe acute malnutrition to 6.3 million children and vaccines against measles to 27.4 million children.
It will also facilitate access to drinking water for 45 million people, to mental health services and psychosocial support for 19.2 million children and caregivers and access to interventions to mitigate, prevent or respond to risks related to gender violence to 17 millions of children and women.
Finally, it will support 93.3 million children with formal or informal education, including early learning, and will provide effective aid to 9.6 million households.
Likewise, the agency highlights the efforts it is making to acquisition and supply of the coronavirus vaccine to "reach the most vulnerable children and families".