Unesco will monitor the illegal use of water in Doñana and demands urgent measures before 2021 | Society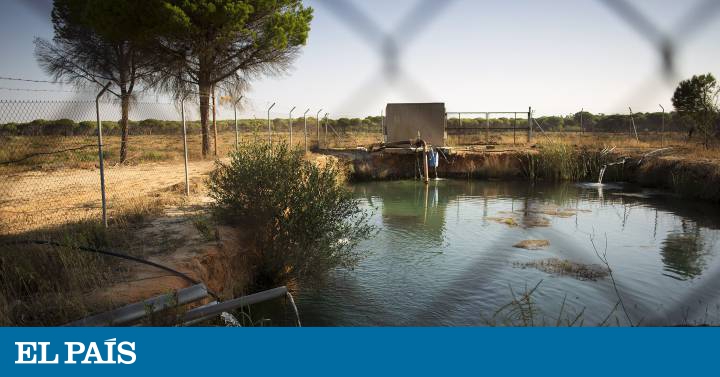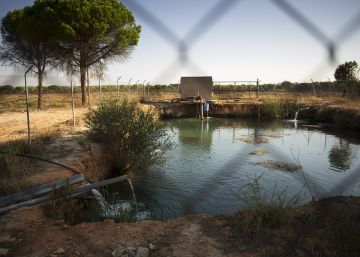 The Unesco has announced this Wednesday that it will monitor the illegal use of water in Doñana during the next two years and has urged Spain to implement during this period a set of measures to improve the situation of this enclave considered World Heritage Site.
This decision was adopted during the 43rd session of the Committee of the World Heritage Site held in Baku (Azerbaijan). The organism considers that the use of water is the main problem to maintain the integrity of the natural space. Therefore, and after warning that the decline of the aquifer Doñana continues to be "worrying", has reiterated that if this situation is not reversed, it could be a "potential damage" to the natural values ​​that make this space unique, reports Europa Press.
The institution has stated that despite the continuous inspections and the reduction of irrigation that have been implemented in recent years, the status of the aquifer remains at "alert levels or pre-alert" and in some adjacent, in a state of alarm. Therefore, it has agreed that it will monitor the management and planning of the resource at least until the next session, which will be held in 2021.
The NGO participated in the meeting on Wednesday WWF, who has done so as an observer on the state of conservation of the World Heritage Sites that could be included in the so-called List of Places in Danger. This organization has expressed its "deep concern" for the state of Doñana and recalled that this space "can not continue to be a global example of impunity in illegal use of water and soil" due to unsustainable pressure from the agricultural sector.
Responsible for WWF Spain's water program, Teresa Gil, has "urgently" called for "ambitious" water management to ensure the recovery of its aquifer and increase its resilience in the face of climate change. This task, as detailed, must contemplate the closure of all illegal wells, rafts and farms and the search for alternatives to the transfer of water.
The leader has also alerted the committee about the scenario of "insecurity" and "instability" that Doñana faces in the coming years, due to the position of the new Government of the Junta de Andalucía, which "publicly supports the increase in intensive agriculture and the modification of the Doñana North Crown Plan to de facto legalize the illegal irrigated area ".
(tagsToTranslate) unesco (t) monitor (t) illegal use (t) (t) water (t) doñana (t) demand (t) measure (t) urgent (t) 2021 (t) institution (t) urge ( t) reverse (t) situation (t) conserve (t) value (t) national park



Source link