Unesco decides on Madrid's candidacy for World Heritage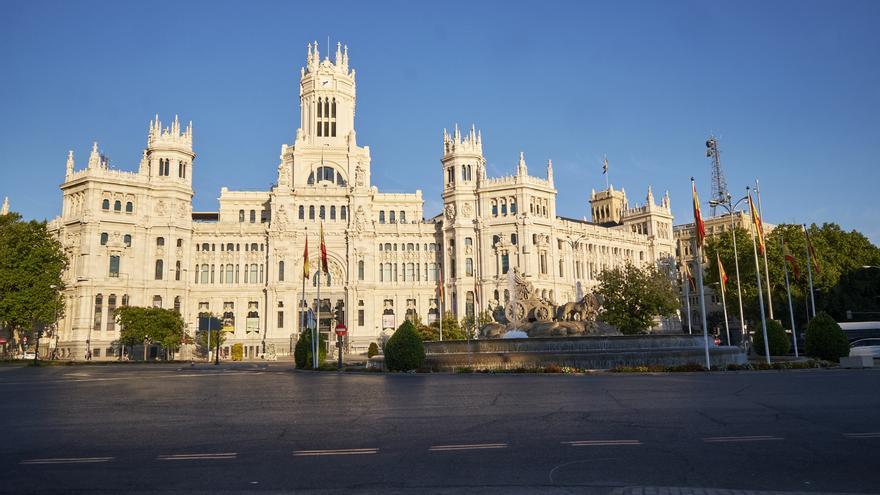 Madrid will know this Sunday if he manages to enter the list of the Unesco World Heritage, whose committee decides whether the candidacy 'Landscape of Light', made up of the Paseo del Prado and the Buen Retiro park, access the catalog in the category of cultural landscape.
The three major administrations involved in the initiative (Madrid City Council, the Community of Madrid and the Ministry of Culture and Sports) will be very aware today of what happens in the Chinese city of Fuzhou, where the Unesco World Heritage Committee celebrates its annual meeting that, due to the pandemic, arrives a year late and in semi-presence formatto the.
The mayor of the capital, José Luis Martínez-Almeida (PP); the Minister of Culture and Sports, Miquel Iceta (PSOE), and a representation of the Community of Madrid still to be announced will follow the conclave from the Prado Museum, chosen as the headquarters of the candidacy for this key date.
The verdict should be known in the early afternoonThe time slot in which the Spanish proposal is to be debated and voted on starts at 1.30 pm.
To make the Prado-Retiro axis the forty-ninth Spanish asset inscribed on the Unesco list, the Madrid candidacy must obtain the favorable vote of 14 of the 21 countries represented on the committee, an objective that the City Council, the main promoter of the project, sees with caution but with good feelings.
The Consistory aspires to settle in this way what they consider to be a Unesco debt to Madrid, the only capital in Western Europe that does not have properties inscribed on the World Heritage list.
The inscription of the 'Landscape of Light' in the Unesco list should have been known a year ago, but it was moved to this month of July due to the pandemic.
The 'Landscape of Light' includes the Paseo del Prado between Plaza de Cibeles and Plaza de Carlos V, together with El Retiro Park, and the Jerónimos neighborhood. Located in the heart of Madrid, it has an area of ​​190 hectares, of which 75% are green spaces.
It would be the fifth site in the Community of Madrid inscribed on the World Heritage list, along with the Monastery of El Escorial, the University of Alcalá de Henares and its historic center, the cultural landscape of Aranjuez and the Hayedo de Montejo.
In addition, it would put Spain with 49 goods registered in the catalog, surpassed only by Italy and China, both with 55.