Unemployment fell by 74,381 people and 61,768 jobs were created in the month of November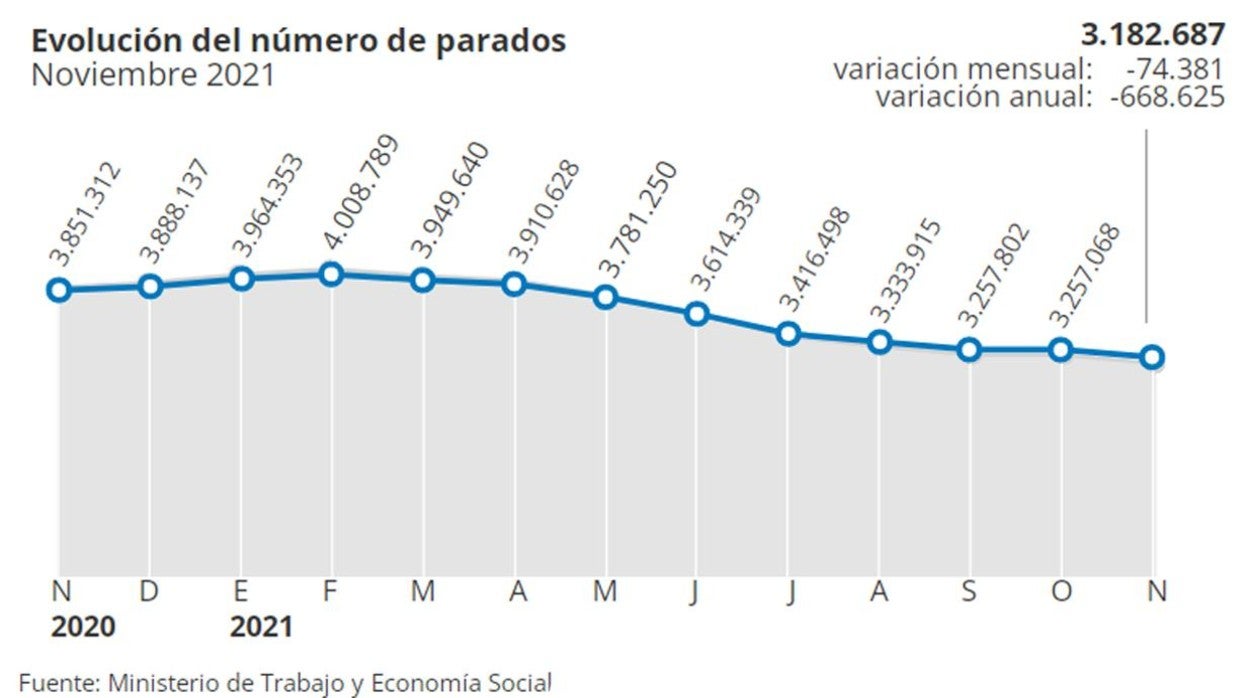 Updated:
Keep

An early Christmas campaign and the end of restrictions boosted the labor market in November, a traditionally negative month for employment. The month closed with a reduction in unemployment of 74,381 people, the largest decrease in a month of November, registering a total of 3,182,687 unemployed in the offices of the State Public Employment Service (SEPE). The Ministry of Labor highlighted that unemployment is reduced from pre-pandemic levels: in November there are already 63,360 fewer unemployed than in February 2020.
The unemployment data does not include the workers included in an Employment Regulation File. To the number of unemployed must be added a total of 125,632 workers suspended from employment as of December 1.
Unemployment fell in all economic sectors. The greatest drop in unemployment was registered in the services sector, with 48,528 fewer unemployed compared to October (-2.1%), followed by the group without previous employment (-7,756 unemployed, -2.7%); industry (7,689 unemployed, -2.9%); agriculture (-6,072, -3.9%) and construction, where unemployment fell by 4,336 people (-1.7%).
A total of 2,021,546 contracts were signed in November, 39.4% more than in the same month of 2020 and the highest figure in the series this month. Of this total, up to 282,981 were permanent contracts, a figure that represents 14% of the total, the highest in the historical series in any month. The The rest of the contracts were 12,111 of a training nature and 1,726,454 other types of temporary contracts. That is, the storms also grew and rebounded by 31.55% compared to November 2020.
On the affiliation side, a total of 61,768 jobs were added in November, up to a total of 19,752,358 media affiliates, according to data from the Ministry of Inclusion, Social Security and Migration published this Thursday.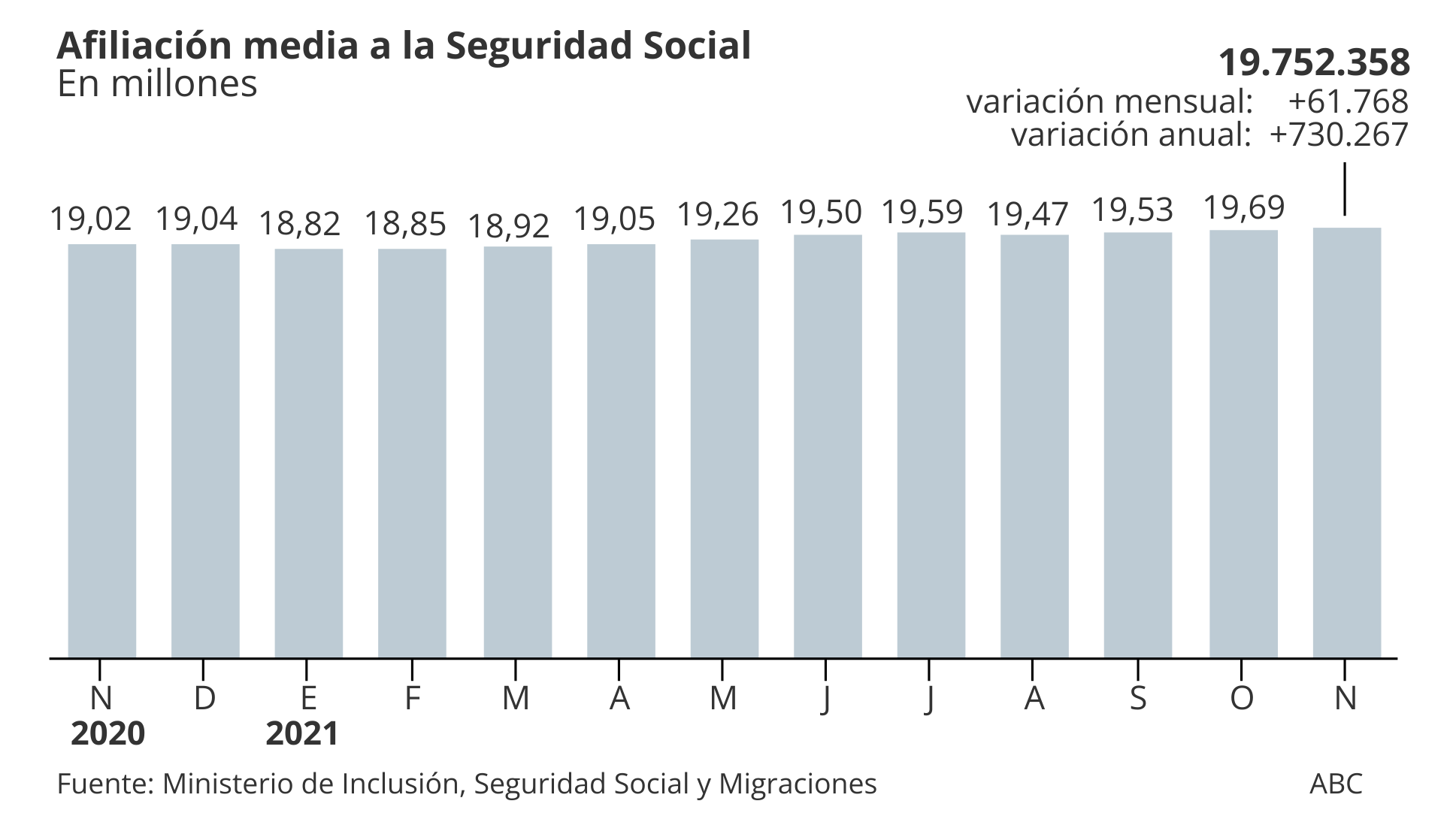 From the Ministry of Social Security they emphasize that with this figure not only is the previous level of affiliates exceeded at the beginning of the pandemic -291,799 contributors more than in February 2020-, but the highest number of affiliates in the seasonally adjusted historical series is reached.