Unemployment falls in May in the Canary Islands by 5,239 people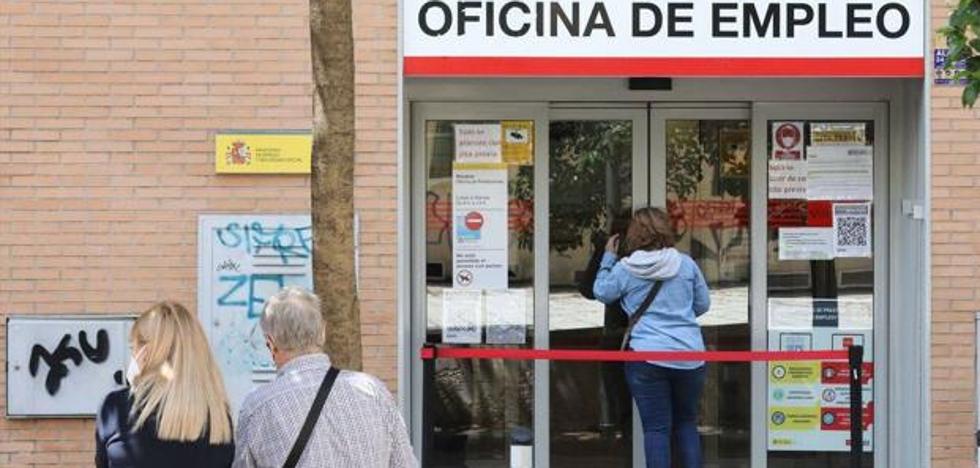 unemployment
On the islands, the unemployment lists include 193,742 people
The number of unemployed registered in the public employment offices of the Canary Islands fell in May by
5,239 people Compared to April,
2.63%which places it at a total of
193,742 unemployedaccording to figures published this Thursday by the Ministry of Labor.
In the last twelve months,
Canary Islands is the community who has reduced their
unemployment lists30.16%, seven and a half points more than the rest of Spain (22.70%), which allows it to currently have 83,675 fewer unemployed than in May 2021.
By provincesunemployment fell last month slightly more in
Santa Cruz of Tenerifewhere it fell by 2.77 percent, with 2,662 less unemployed, to stand at 93,594 people.
Compared to May 2021the western province now has 38,872 fewer unemployed (-29.34%).
In Las Palmas, registered unemployment stood at 100,148 people at the end of May,
2,577 less than in April (-2.51%) and 44,803 less than twelve months ago (-30.91%).
Of the
193,742 job seekers that are registered in the Canary Islands, 83,590 are men and 110,152 are women; 10,894 are under 25 years of age (5,804 men and 5,090 women).
Last month,
unemployment decreased in the islands in all sectors of activity: 3,256 people in services, 651 in construction, 141 in industry, 16 in the primary sector and 1,175 in the group without previous employment.
Right now,
Canary Islands has 147,630 unemployed registered in services, 18,586 in construction, 7,676 in industry, 4,226 in the countryside and 15,624 in the group without previous occupation.
In May, 59,723 employment contracts were signed in the archipelago,
1,756 less than in April (-2.86%), but 19,804 more than a year ago (+49.61%). And they were divided between permanent and temporary almost equally: 30,219 permanent and 29,504 temporary.
The
indefinite contracts signed in May are 2,416 less than those that were closed in April (-7.40%), but, due to the effect of the labor reform, their figure multiplies by five that of May last year, with 24,542 more fixed contracts (+ 432.31%).
Instead,
temporary contracts grew by 660 compared to April (+2.29%) and have decreased by 4,738 compared to May 2021 (-13.84%).
Of the
59,723 contracts that were signed in the islands last month, 52,362 correspond to services (a sector that includes tourism, hospitality and commerce), 4,443 to construction, 1,984 to industry and 934 to agriculture and livestock.
One in six contracts were
foreign workers (10,911), mostly non-EU (7,240).