Unemployment falls by 4,253 people, the smallest fall in a month of July in 11 years | Economy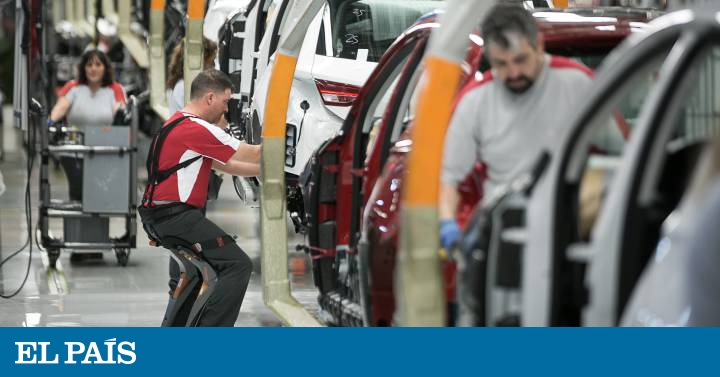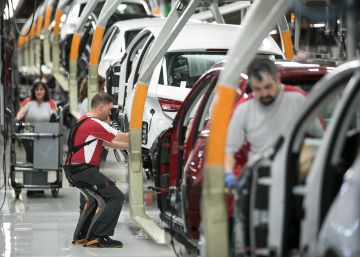 The slowdown is already noticeable in the labor market with intensity. July lowered unemployment and increased Social Security affiliation, but the data has been the lowest for years in both cases. Unemployment fell by 4,253 people, the lowest figure since 2008; Membership grew by 15,514 contributors, the smallest increase since 2012, according to the Ministry of Labor.
This last increase has been sufficient, however, to once again raise the historical maximum of contributors employed in Social Security. Now there are 19.53 million. This breaks the historical record set in June. It also lowers unemployment to 3.27 million.
The data released this Friday by Labor confirm the slowdown that was seen in the survey of active population of the second quarter of the year of the INE and indicate that the tonic is maintained in the second half of the year. However, the underlying trend is still positive, both annual numbers show an increase in Social Security affiliation, as well as the seasonally adjusted ones.
The increase in affiliation has come, according to the data of the general scheme, that of employees, by hiring the health and social services branch, who have hired 54,465 people, for trade there were 40,417 more affiliates and in the hospitality industry , 29,262. There were also gains in administrative activities and in the manufacturing industry.
Falls must be sought, especially in education. In this sector, the mass labor outflows of workers in the summer and the reverse movement have already become a classic in the labor market when the course begins in September and October. In 2019 this phenomenon has been settled for the moment with a fall of 108,616 workers in July.
There has also been a significant fall in the fall of the special agricultural system, with 48,451 people employed less. Social Security explains in its note that this decrease is similar to that registered in recent years, since in the month of July agricultural campaigns such as strawberry in Huelva end.