Unemployment exceeds the four million barrier after adding 44,436 unemployed in February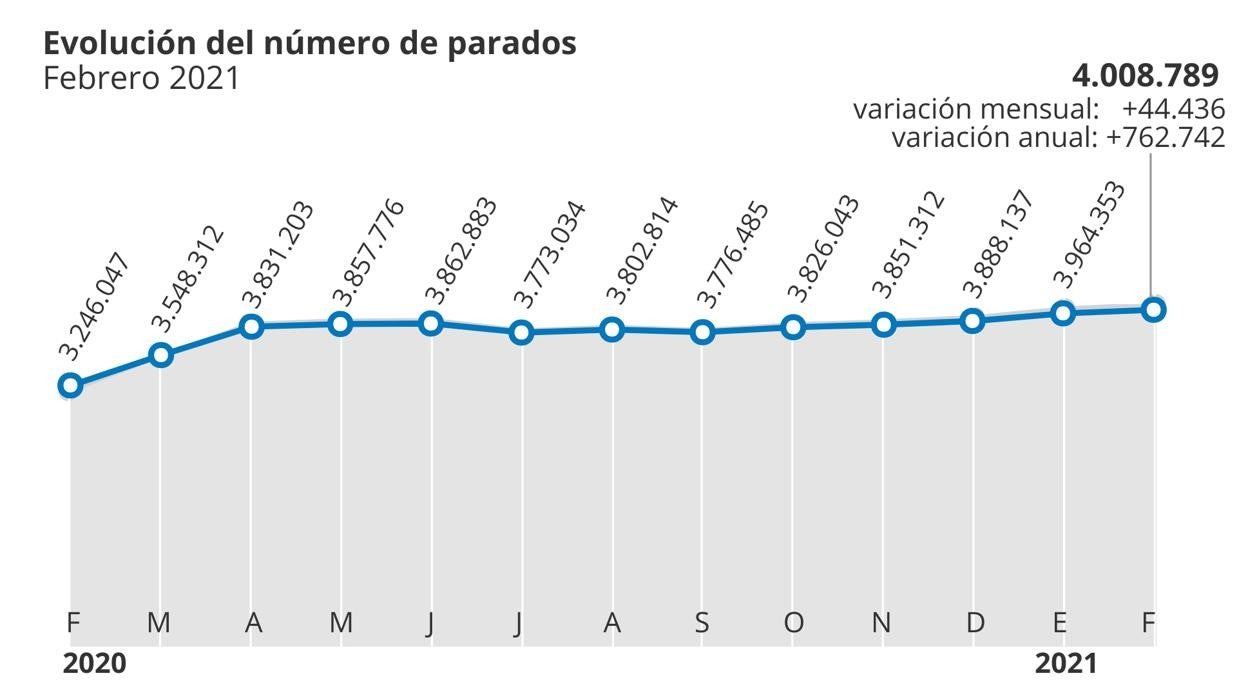 MADRID
Updated:
Keep

Behind the bad start to the year, the labor market is still not soaring harmed by the third wave of the pandemic and the tightening of restrictions in all communities. Unemployment reached 4,008,789 after adding 44,436 unemployed in February. Remember that in Spain the barrier of four million unemployed has not been exceeded since April 2016, while still suffering the hangover from the previous economic crisis. "The increase in unemployment is a consequence of the impact on the workplace of the severe restrictions imposed by the third wave of the pandemic," according to the Ministry of Labor admits in the note sent to the media.
On the occupation side, Social Security registered 18,850,112 average affiliates after adding 20,632 contributors with respect to the January average (0.11%). However, in relation to February 2020, the system has destroyed 400,117 jobs (-2.08%), of which 289,055 correspond only to the hotel industry, one of the sectors most affected by closures and the lack of tourists.
Another figure that evidenced the deterioration in employment was the 160,414 increase in the number of people included under the ERTE umbrella, which reached 899,383 on February 27. These almost 900,000 workers on suspension of employment are found in a kind of work limbo since the definition of registered unemployment does not count them as unemployed.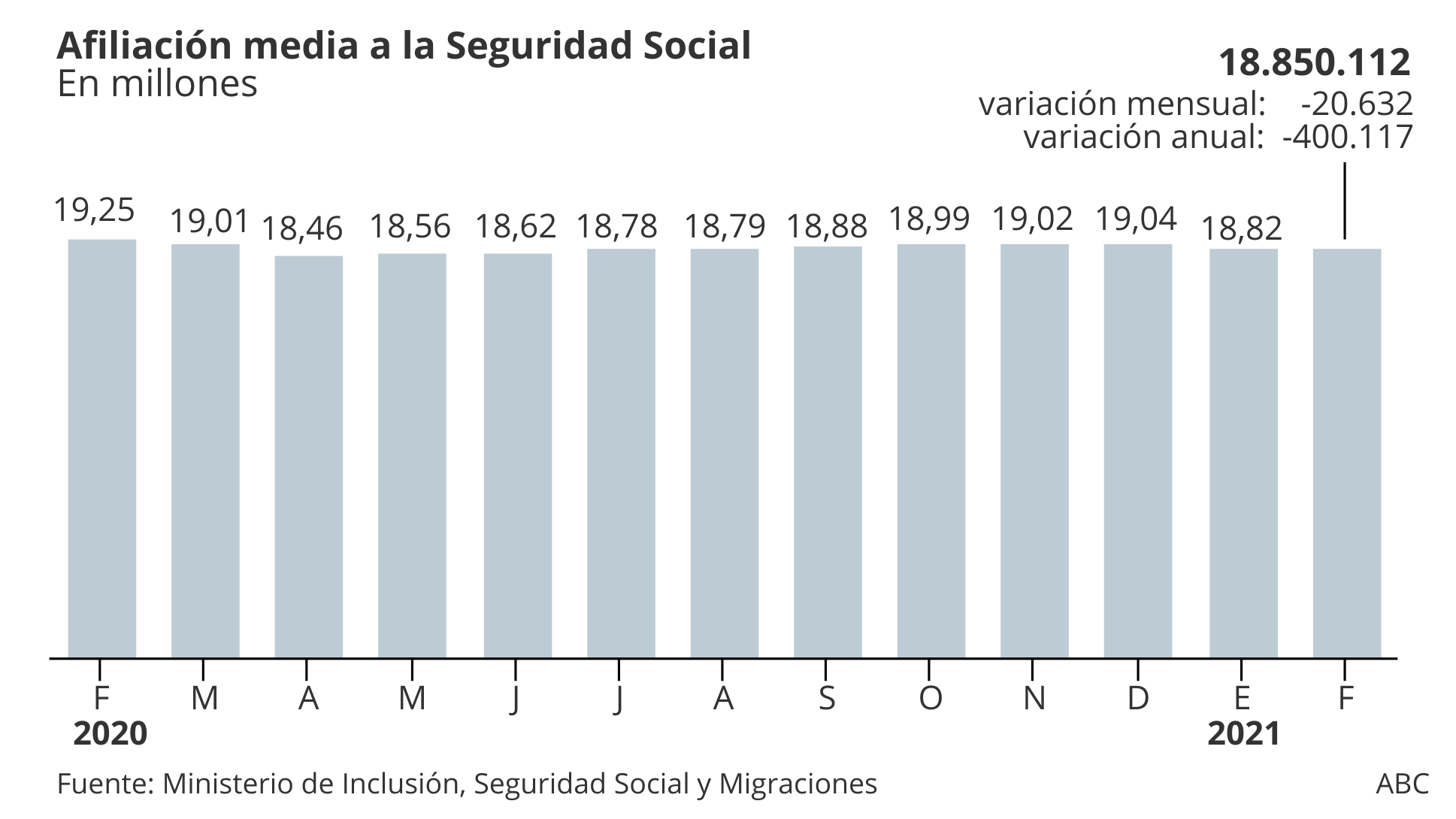 If we break down the data, we see that the tail of unemployment registered in the offices of the SEPE increased especially in the services sector, with 36,877 more unemployed people; in agriculture, 6,174 more unemployed people, and among the group of people without previous employment in 5,872 people. In contrast, the number of registered unemployed fell by 5,116 construction people and remained relatively stable in industry with 629 more unemployed.
The number of contracts registered during the month of February reached a total of 1,212,284. Of these, 132,431 were indefinite and accounted for 10.92% of the contracts. The rest of the contracts, until completing the total of 1,212,284 for the month of February 2021, were 6,466 of a training nature and 1,073,387 other types of temporary contracts.