Undefeated Barça is proclaimed champion six days from the end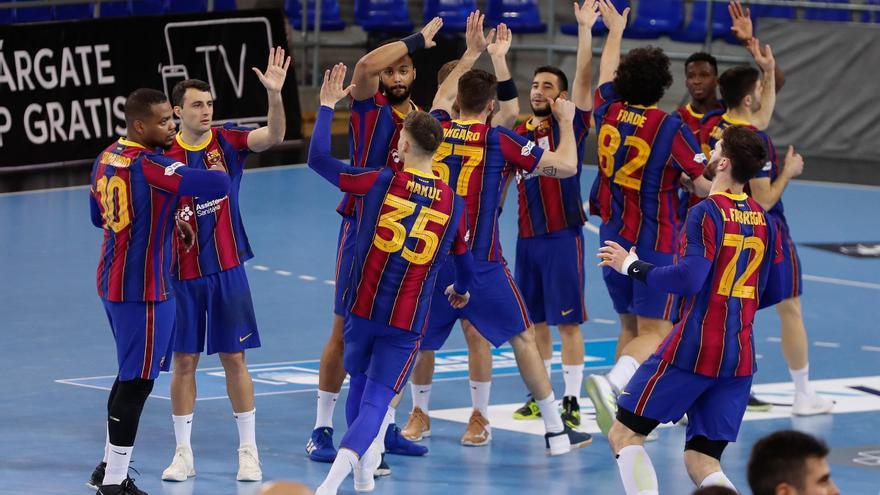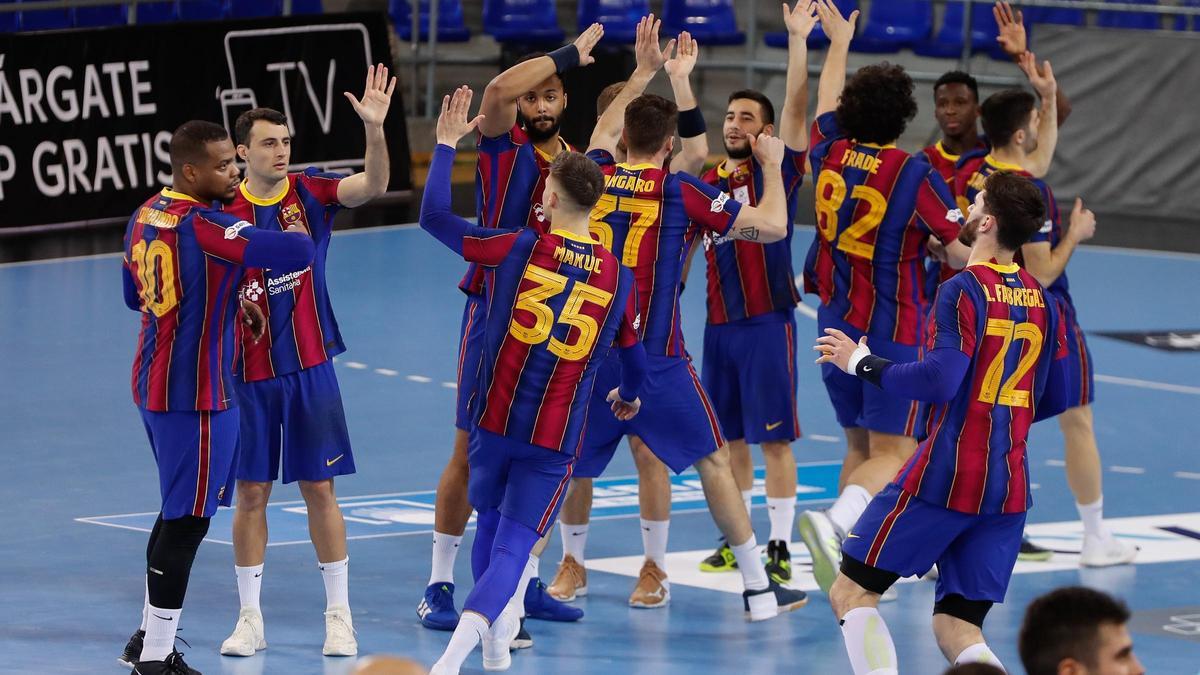 Barça has been mathematically proclaimed champion of the 2020-2021 ASOBAL League, with six days remaining before the end of the competition after defeating Ángel Ximénez Puente Genil this Monday by 37-21, in a white glove match that represented the eleventh consecutive title of the azulgrana team.
With this victory, Xavi Pascual's team, even with one game less, already leads Bidasoa by 13 points, second classified with 12 remaining in play.
The Cordovan team, eighth in the table, has arrived at the Palau with guaranteed permanence despite having lost their last three games, but tried to stand up to the Catalans. Even if was placed with an initial 1-3 could not keep up imposed by the Catalans.
With 3-3 on the scoreboard, Xavi Pascual stopped the match and with five counterattacks and a 7-0 run, he already settled the balance (8-3, m.14) and forced visiting coach Paco Bustos to request a time-out. From there, the effectiveness of the Slovenian winger Blasz Janc and the success of his compatriot Jure Dolenec from seven meters, together with the depth of the Barça bench, opened the gap until 18-8 at halftime.
The Genil Bridge had a slight reaction at the start of the second half through Anderson Da Silva and David Estepa (22-14, m. 37). It was the last visitor reaction because a 6-0 run left things in place (28-14, m.42). The Cordoba team, through Anderson Da Silva, David Estepa and Javi García held the local push for a few minutes, but Barça's maximum advantage closed the score (37-21).
At halftime the club has made it official that Icelandic full-back Aron Palmarsson will leave the team at the end of the season to sign for Danish Aalborg after failing to close, as with the club's management board in place before the elections, the agreement that the two sides were negotiating could not be signed.
Data sheet
37 - Barça (18 + 19): Gonzalo Pérez de Vargas (Möller, m.31 to 60); Blasz Janc (4), Mem (2), Fabregas (2), Raúl Entrerríos (1), Palmarsson (1), Álex Pascual (4) -starting seven-, Thiagus Petrus (-), N 'Guessan (4), Frade (4), Makuc (4), Lángaro (3), Dolenec (6.4p) and Diocou (2).
21 - Puente Genil (8 + 13): Álvaro de Hita (Ahmetasevic, m.31 to 60); Cuenca (0), Anderson Da Silva (3), Marcio Da Silva (0), Javi García Rubio (4), Estepa (2), Melgar (1) -starting seven-, Juan Castro (4), Poveda (1) . Padilla (2), Tua (0), Mitic (1), Díaz (1) and Joao Da Silva (2).
Referees: Enric Escoda Pérez and Roland Sánchez Bordetas (Com.Catalán). Partials every five minutes: 0-2, 4-3, 8-5, 11-5, 15-7, 18-8 (rest), 22-12, 26-14, 30-15, 32-19, 35- 20 and 37-21 (final).
Exclusions: To N'Guessan (m.55) for Barça and to Joao Da Silva (m.17), Márcio Da Silva (m.44) for the Genil Bridge.
Incidents: Meeting advanced to the thirtieth day of the Liga Sacyr ASOBAL played at the Palau Blaugrana in Barcelona before about 500 spectators. The president of FC Barcelona, ​​Joan Laporta, together with the manager in charge of the section Joan Solé and several members of the club's board of directors were present at the meeting. A minute's silence was observed in memory of former manager Josep Mussons.