Unanimity in the condolences of politicians for the death of Ferrera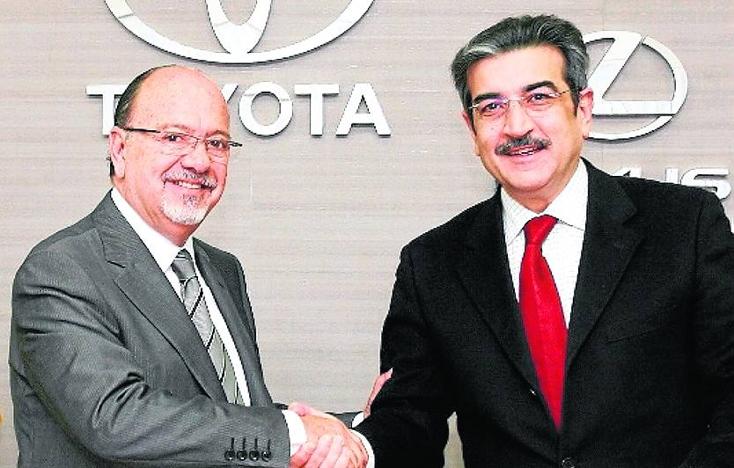 All the parties recognize their contribution to the development of the Canary Islands
In the world of politics, the expressions of sorrow for the death of businessman Ángel Ferrera were also unanimous.
The President of the Canary Islands
Angel Victor Torres, wrote on his Twitter profile: "Another irreparable loss for the Canarian business community. Ángel Ferrera was everything in it, both as head of organizations in the sector, as well as as an exemplary entrepreneur. My condolences to family and friends."
Roman Rodriguez, Vice President and Minister of the Treasury, as well as leader of Nueva Canarias, pointed out that Ferrera was "a great businessman. I coincided with him in his stage as president of the Chamber of Commerce, when I was president of the Government, and there we greatly strengthened economic and institutional relations ». Rodríguez valued Ferrera's "modernity" and his negotiating and supportive spirit.
Manuel Dominguez, president of the PP of Canaaeias, recorded his goodbye "to one of the most important businessmen in the recent history of the Canary Islands. His love for this land made him a benchmark who sought out business unity as a way for our progress».
The president of the Cabildo of Gran Canaria,
Anthony Morales, said that Ferrera's death is "a sad loss for the business world", recalling not only his involvement in the development of the Canary Islands but also the role he played in such far-reaching issues as the definition of the REF. Morales recalled yesterday that he had met Ferrera when he settled as a businessman in the Polígono de Arinaga and he was mayor Agüimes. He valued his cordiality, his spirit of collaboration and his involvement in the economic development of Gran Canaria, as well as in improving training.
Augustus Hidalgo, mayor of the capital of Gran Canaria, reacted like this on Twitter: «Sad news the death of Ángel Ferrera, a leading businessman who left an indelible mark on the Canary Islands. Adoptive Son of Las Palmas de Gran Canaria, among many other recognitions for a job that helped the development of the archipelago».
Fernando Clavijo, general secretary of the Canarian Coalition, summed up his assessment as follows: «A loss that leaves this land an orphan. He has shown throughout his career to be just another Canary. An example of an entrepreneur who has made himself a benchmark. To Ángel we owe the birth of associationism inside and outside our borders».
the regional senator
Asier Antona He stressed that «The Canary Islands will always be indebted to a great businessman like Ángel Ferrera. He has been an active protagonist in the economic and social development of this land».