ULPGC Obtains Its First Japanese Patent: A Hyperspectral Tumor Detection Technology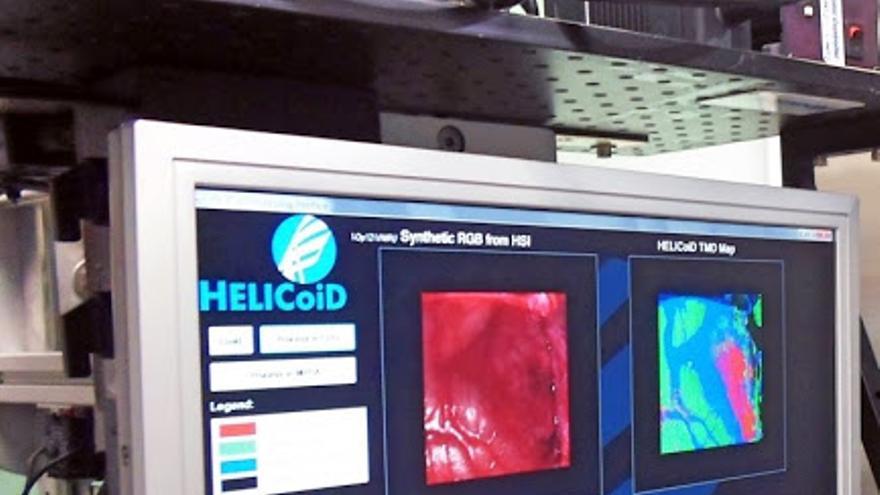 The ULPGC obtains the granting of its first patent in Japan dated March 25, 2021. The total value of the intellectual capital of which the technology developed is part has been estimated by a study by Due diligence of the IP Booster service of the European Comission at € 13,000,000, in its current state.
With the Japanese patent named "METHOD OF NON-INVASIVE DETECTION OF TUMOR AND / OR HEALTHY TISSUE AND HYPERSPECTRAL IMAGING APPARATUS ", also granted in Europe, a disruptive technology is protected whoseapplication makes it easy for surgeons to visualize, in real time, the location and limits of the brain tumor for more precise extraction in the operating room, using hyperspectral images. The demonstrator developed as a proof of concept with this technology, has achieved excellent results in the discrimination between the tumor and normal brain tissue in a non-invasive way, thus improving the results of the neurosurgical procedures.
Although at first the research has focused on the detection of brain tumors, the latest results suggest that it is possible to detect other types of tumors.
The team that authored this patent is made up of Gustavo Marrero Callicó, Himar A. Fabelo Gómez, Samuel Ortega Sarmiento, Bogdan Stanciulescu and Ravi Kiran Bangalore.
Over the course of 2018 and 2020, the Intellectual and Industrial Property Office of the ULPGC, registers 18 international patent applications, which represents a qualitative leap for the academic institution in recent years.
Since its creation in 2015, the ULPGC Intellectual and Industrial Property Office has processed a total of 80 applications for inventions, adding up to a total of 160 since the ULPGC was founded in 1989.
The Intellectual and Industrial Protection of knowledge of the ULPGC is a strategic area of ​​the Vice-Rector's Office for Research and Transfer.