UK debt reaches 100% of GDP, a level not recorded since 1960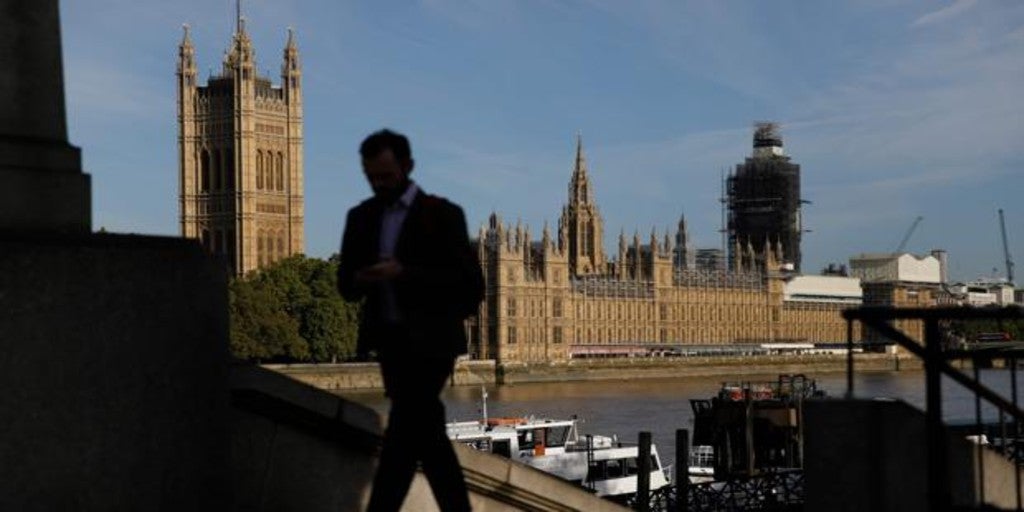 Madrid
Updated:
save

UK public debt has escalated to a ratio to GDP not seen since the 1960-1961 fiscal year. Specifically, last July has reached 2.004 trillion pounds sterling (2.23 trillion euros), exceeding this threshold for the first time and raising the ratio of debt to GDP to 100.5%, as indicated by the National Statistics Office (ONS).
In the month of July, the public deficit has reached 26,700 million pounds (29,782 million euros), below the negative imbalance of 29,500 million pounds (32,907 million euros) in June, although it represents the fourth largest monthly deficit in the entire historical series, dating back to 1993.
Thus, in the first four months of fiscal year 2020-21, which began in April, the UK's public deficit has risen to 150,500 million pounds (167,877 million euros), which represents an increase of 128,400 million pounds (143,225 million euros) compared to the same period of 2019 and the largest negative imbalance in the entire historical series between the months of April and July.
"Unprecedented impact on the deficit"
"The coronavirus pandemic has had an unprecedented impact on the deficit," recognized the British statistical office, highlighting that the debt for the first four months of fiscal year 2020-21 practically tripled that assumed in the whole of the previous fiscal year, which amounted to 56.6 billion pounds (63.209 million euros).
UK, in recession
The British economy, the second largest in Europe, suffered between April and June a historic slump in activity with a 20.4% drop in gross domestic product (GDP) compared to the previous three months, when it had registered a contraction of 2.2%, thus confirming its entry into recession for the first time since 2009.
In this way, the collapse of the British economy means the largest among developed economies in the wake of the pandemic, surpassing the 18.5% drop in Spain's GDP, as well as the 13.8% drop in France and 12.4% in Italy, doubling the 10.1% drop in Germany's GDP. In the same period, the euro area registered a contraction of 12.1% and the United States of 9.5%.