UEFA withdraws legal actions against Real Madrid, Barcelona and Juventus for the Superliga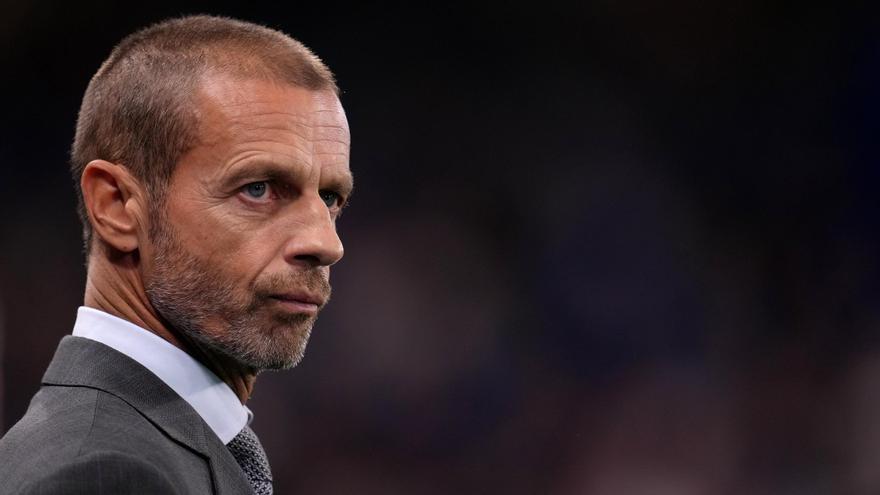 The UEFA will not pursue legal proceedings against the Real Madrid, FC Barcelona and Juventus of Turin, the three 'surviving' clubs of the initial twelve that 'founded' the Super league, but warned that it maintains its "firm position" before this or other similar projects that put the stability of European football at risk.
According to Europa Press, the highest continental football organization maintains the actions against the clubs that designed the Super League, although it announced that will not continue "for now" with the procedures and the sanctions it intended to apply against these three 'rebel' teams.
On the other hand, the body chaired by Aleksander Ceferin is firm in "stop" the plans of the Superliga, the project initially supported by twelve of the main European clubs -among them the Spanish Atlético de Madrid, Real Madrid and FC Barcelona- that aimed to put an end to the current format of the Champions League.
In this sense, UEFA expressed its willingness to respect legal procedures, but declared "alert"in the face of the Super League project and other similar projects that may arise later that do not serve to defend the best interests of the clubs, associations and fans.
This announcement comes after the judge in charge of the 'Superliga case', Manuel Ruiz de Lara, order to annul the possible fine of 100 million euros against each of the 12 clubs of the project promoted by the president of Real Madrid, Florentino Pérez. This judge gave UEFA a period of 5 days to annul the proceedings against the three 'rebel' clubs, Real Madrid, FC Barcelona and Juventus.