UEFA postpones decision on Eurocup venues to Friday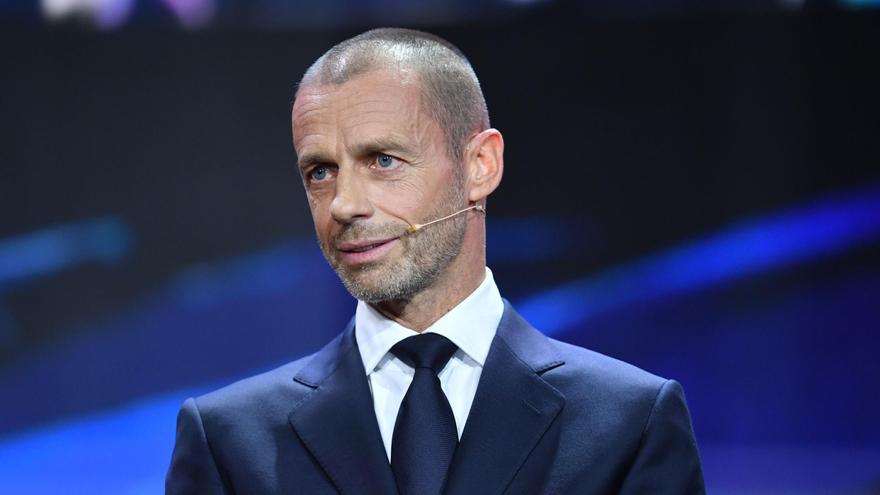 Slovenian Aleksander Ceferin, president of the UEFA, announced after the executive committee meeting in Montreux (Switzerland) that it has been postponed until Friday the final decision about the venues that will host the Eurocup 2020.
"We have postponed the decision until Friday because we want to clarify some issues regarding the venues that could be excluded, the executive will decide on Friday by videoconference ", said in videoconference.
The Eurocup, postponed one year due to the covid-19 pandemic, was to be held from June 11 to July 11 this year in Rome, London, Amsterdam, Baku, Bucharest, Budapest, Copenhagen, Glasgow, Munich, Saint Petersburg, Dublin and Bilbao, but at least these last two have problems with UEFA's claim that a percentage of the public be played, which creates a problem in the last two.
The Irish Federation already announced that it was not in a position to guarantee public presence and the Bilbao City Council maintained that it continues to work so that it is maintained among the host cities, after having announced the possibility of nearly 14,000 spectators attending the matches, provided that there is a cumulative incidence rate in 14 days of the match. covid-19 less than 40 cases per 100,000 inhabitants and that the immunity of the population reaches 60%.
The Basque Government in turn indicated that it has informed UEFA that the presence of the public will be subject to the situation of the pandemic, the evolution of vaccination and the occupation of Basque hospitals at that time, so the option was opened that will change the venue to the La Cartuja stadium in Seville.
From the Junta de Andalucía, its president, Juanma Moreno, assured that if Seville is the Spanish headquarters in the Eurocup it will be "a shock" for the Andalusian and Spanish economy.
When UEFA selected the host cities for the tournament, it ruled out projects for Minsk, Sofia, Skopje, Jerusalem, Stockholm and Cardiff and later that of Brussels, which had been chosen in the beginning.