UD would win the Canarian derby if they repeat the result of the last 5 games at home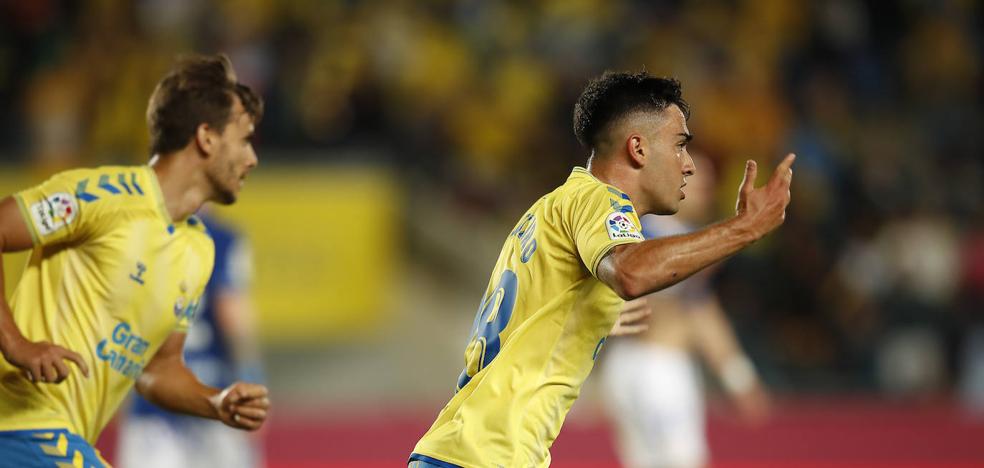 canary derby
Repeating the result with which the last derby was sealed in Gran Canaria, which ended 2-1, would also help Las Palmas to go through to the next round
Tranquility and security calm the waters at UD Las Palmasaware that the result in the
Heliodoro Rodriguez Lopez (1-0) It is very short and that in Gran Canaria it will be another roll. A completely different story to what happened in Tenerife. In fact, based on statistics,
the yellow possibilities are still intact. There are two data that clearly invite optimism.
The first is that, from
repeat the result of the last five games disputed in the Gran Canaria Stadiumthe Sports Union would be planted in the
promotion promotion endas each of the matches against Leganés (4-2), Amorebieta (1-0), Málaga (2-1), Mirandés (1-0) and Real Oviedo (2-1) counted as a victory.
The second, that
do the samethat made the yellow combo
in the last derby played at the Siete Palmas venue it would also serve to get through the tie. The Unión Deportiva already knocked out CD Tenerife in the first round with goals from Jonathan Viera and Álvaro Lemos (2-1).
On the other hand,
García Pimienta already thinks about possible solutions to fatigueand the bad feelings that, at times, Las Palmas left at the Rodríguez López, where Tenerife trampled the yellows in intensity. The poor performance of some players in the first Canarian derby of the playoff for promotion to the First Division may lead to changes in the Catalan's starting eleven.
Robert Gonzalez, when he jumped onto the pitch, he was one of the best of the Gran Canaria team, so it would not be understood that the Extremaduran did not start at home against the eternal rival. Have
goal, mischief and arrives physically well to the promotion. He would enter through Mujica, placing Jesé as the point of attack. Another option would also be for Rafa to continue up and Jesé himself would fall, something more complicated.
On the left side, and with Cardona physically exhausted after a season of constantly moving up the wing,
Benito Ramírez opposes to give width to the field and mordant to the attack with his devilish climbs to the opposite field.