UD Tamaraceite achieves its first victory in the bronze category of Spanish football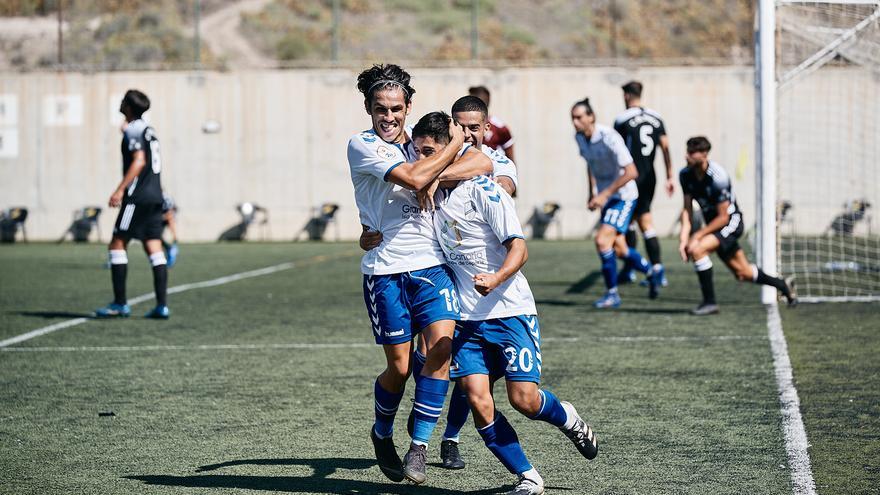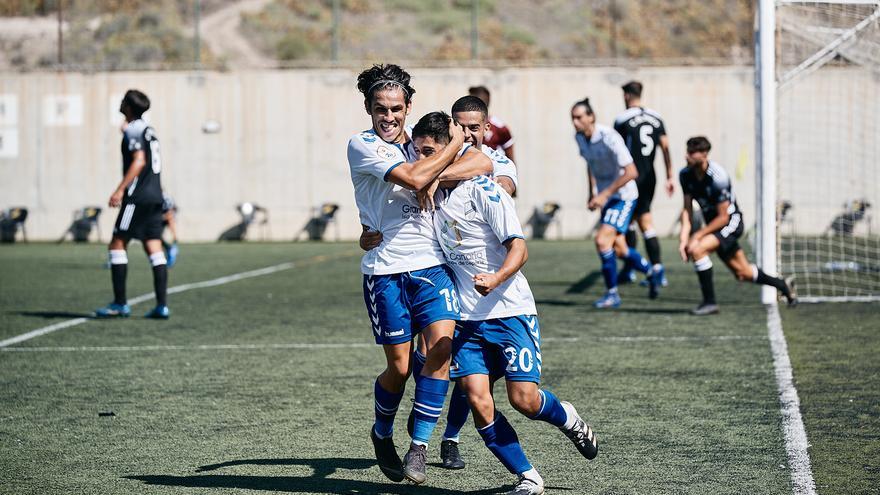 The third time was the charm. After two goalless draws in the first two matchdays, the Tamaraceite got the first victory in its history in Second Division B. As in the two previous crashes, those of Chus Trujillo They had numerical superiority after an expulsion in the rival team. On this occasion the Gran Canaria did not miss the advantage and traced the initial goal of Juanmi Callejón.
The Marbella, with one of the most renowned templates in the category, He entered the match as a favorite with a victory and a draw under his belt. However, the Tamaraceite was not afraid of his opponent and stood up from the start. After three minutes López Silva had a clear chance in his boots, but his shot went wide. Shortly after, Alfred Planas, the most dangerous man in Marbella, tried, but Nauzet cleared it.
David gonzalez he finished off a cross that narrowly missed the door defended by Santomé. Marbella, who went from less to more in the first 45 minutes, went ahead on the scoreboard with ten minutes to go by means of a cross from Alfred Planas that only Juanmi Callejón finished off.
The second half started and after only five minutes Alfred Planas saw the red card for insults towards a rival. Tamaraceite, in numerical superiority for the third time this season, launched in search of the tie, although Marbella continued with a high pace of play. Blanco shot from outside the area with great danger, but his shot went to the right of Nauzet. Tamaraceite tried and finally, after two days without scoring, Jonatan Viera scored the team's first goal in the category by taking advantage of a rejection by Santomé to a header from Eros.
In minute 77 Quintero was knocked down in the area by Marcos after taking advantage of a defensive misalignment by Edu Ramos. Quintero himself was in charge of shooting from eleven meters and scored with a powerful shot to the left of Santomé, who guessed the side. Minutes of suffering came for 'Tamara', who defended the result tooth and nail. Chus Trujillo's men breathed as Alexis Ramos scored the third goal of the morning in injury time with exquisite definition.
UD TAMARACEITE 3 (0) - MARBELLA FC 1 (1)
UD TAMARACEITE
Nauzet; Aythami, David García, Alberto, Jordan (Jonatan Viera, 61 '); Samuel Casais, Baéz, David González, López Silva (Eros, 50 '); Jonathan Quintero and Asdrúbal (Alexis Ramos, 57 ').
MARBELLA FC
Alex Santomé; Busquets (Ortuño, 85 '), Blanco (Añón, 73'), Cordero, Redruello; Quezada (Marcos, 65 '), Granero (Fernando, 85'), Edu Ramos; Juanmi Callejón (Bernal, 64 '), Manel Martínez and Alfred Planas.
REFEREE
Jorge Tárraga Lajara (Valencian Committee). He sent off the visitor Alfred Planas with a direct red (49 '). He admonished López Silva, Asdrúbal, Eros, Alexis Ramos and Jonathan Quintero by the locals; and for the visitors to Carlos Blanco, Carlos Cordero and Redruello.
GOALS
0-1: (36 ') Juanmi Callejón. 1-1: (67 ') Jonatan Viera. 1-2: (79 ') Quintero from a penalty. 1-3: (93 ') Alexis Ramos.
INCIDENTS
Juan Guedes Stadium. Artificial grass in good conditions. Sunny morning. Entry limited to about 200 spectators.