UD Las Palmas scorer procedure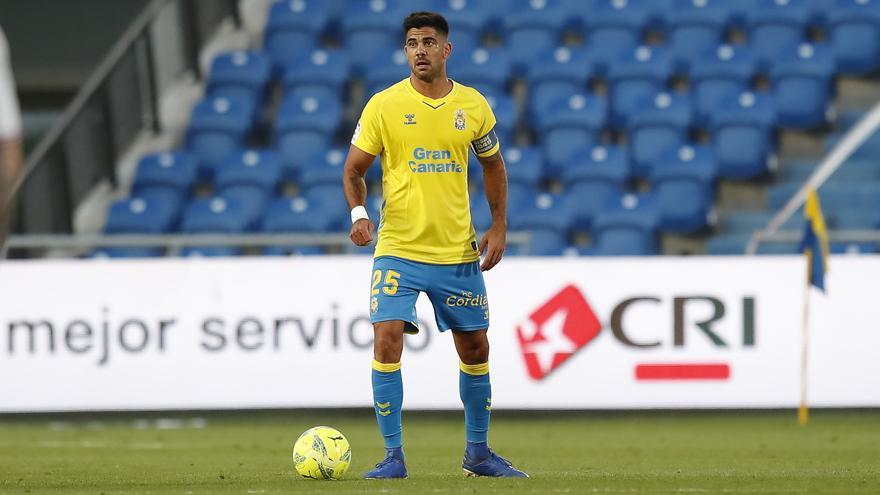 UD Las Palmas resolved an inconsequential match against the already descended Albacete Balompié (3-2) with a double by Argentine Sergio Araujo and a success by Jesé, against a team from La Mancha that never gave up and in which the Gran Canaria Tana and the Cameroonian Jean Jules.
A little early and a little before the break, both of similar construction and completion, put the triumph of the yellow team on track, in which Pepe Mel introduced some initial changes, such as the reappearance of Aythami Artiles, six months later, and the ownership of the youth squad Diego Gutiérrez.
Albacete's advanced defense and the little pressure from its midfielders gave rise to the first goal, by Sergio Araujo, after a pass from Aridai and the Argentine's adjusted position, who defined the squad with a great right hand.
The Manchegos only created problems in this first period with a foul by Diego Caballo that was stopped by Álex Domínguez and in a very crossed shot by Manu Fuster.
Las Palmas warned with a shot from Maikel Mesa that Bernabé rejected before Jesé scored the second goal of the night -and his second individual, the first in play-, when he received a pass from Sergio Ruiz, who had all the time in the world to think, and define low with the left leg before the goalkeeper's exit.
After the break, Albacete entered the game better and got into the game with a goal from Tana, his first with the La Mancha shirt, after an attack on the right wing and a local defensive imbalance.
However, the visitors' hopes were flattened again when Araujo stole a ball from Jean Jules on the edge of the area and hit a good low and cross shot that surpassed Bernabé.
Albacete did not give up and it was precisely the Cameroonian Jean Jules who was the author of a last visitor goal, by bursting through the center and dribbling the goalkeeper, a goal that brought emotion to the final minutes, but the La Mancha team lacked time and success to score in his farewell as a professional football visitor.
– Data sheet:
3. Las Palmas: Álex Domínguez; Álvaro Lemos, Eric Curbelo (Athuman, min. 79), Aythami Artiles, Benito Ramírez; Diego Gutiérrez (Ale Díez, min. 77); Aridai (Mujica, min. 77), Sergio Ruiz, Maikel Mesa, Araujo (Edu Espiau, min. 77); and Jesé (Kirian, min. 64).
2. Albacete: Barnabas; Carlos Isaac, Javi Jiménez, Gorosito, Diego Caballo; Benito, Jean Jules, Dani Torres, Tana; Manu Fuster (Diamanka, min. 67) and Ortuño (Zozulia, min. 68).
Goals: 1-0, min. 9: Araujo. 2-0, min. 41: Jesé. 2-1, min. 66: Tana. 3-1, min. 74: Araujo. 3-2, min. 89: Jean Jules.
Referee: Luis Mario Milla Alvéndiz (Andalusian Committee). He showed a yellow card to local players Eric Curbelo, Araujo, Benito Ramírez and Edu Espiau, and to visiting Zozulia.
Incidents: LaLiga SmartBank match day 41 played this Monday at the Gran Canaria Stadium without an audience due to the Covid-19 restrictions, as the Canary Islands community continued in phase 2. Argentine striker Sergio Araujo received a commemorative shirt of his 150 official matches with UD Las Palmas. EFE
1011210