UD Las Palmas playoff options go through Oviedo's puncture at La Rosaleda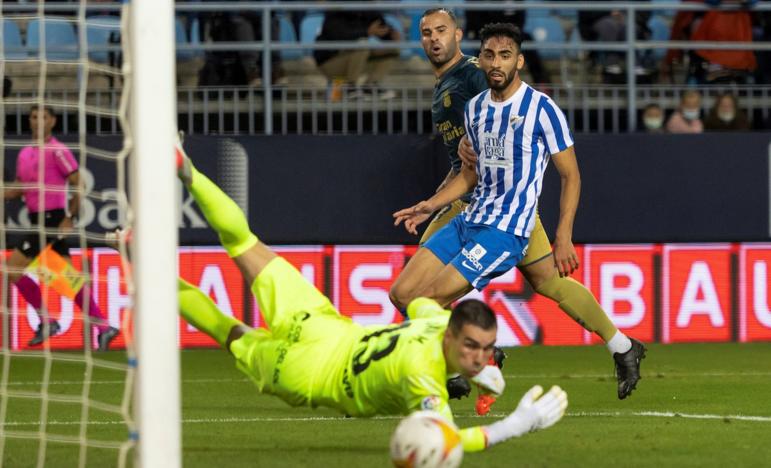 soccer
With twelve points at stake, Pimienta's men cannot fail at home tomorrow; meanwhile, at the club and inside the locker room they rely on the help of a Málaga that is playing for permanence
It has not been a path of roses or sunflowers that of the
UD Las Palmas this season. With a team armed to fight for the return to the First Division,
reaches the last four days of the championship five points behind sixth-placed Real Oviedowith whom the faces will be seen in the penultimate league date.
But the yellow team faces what remains
undefeated in the last seven games (five wins and two draws)which places him as a serious candidate to sneak into the promotion promotion zone.
It's not going to be easy. It looks like a complicated path. And probably the Gran Canaria options will go through this weekend.
The Sports Union will receive Mirandés this Friday (8:00 p.m.) at the Siete Palmas venue. They must win, to add pressure to Real Oviedo and wait for their stumble on the Costa del Sol.
The Asturians face Málaga on Saturday at La Rosaleda (5:15 p.m.)

The Asturians visit La Rosaleda on Saturday (5:15 p.m.), with a Malaga in the midst of a war to save the category silver, marking the border with the four teams that will descend to First RFEF.
In fact,
Málaga, with 41 points in the qualifying table, is behind, squeezing Real Sociedad B and Fuenlabrada like giants, only four points away of the blue and whites. Bringing down in Gran Canaria, precisely against UD Las Palmas, the Andalusians will try to seal a vital victory for their fight for permanence against Oviedo, whom the yellows are trying to hunt down in the promotion dispute.
It will be essential, therefore, to have Real Oviedo less than three points away in the penultimate round of the calendar, when the azulones arrive at Gran Canaria, in order to overcome them in the classification. Ahead of them is also the Unión Deportiva a la Ponferradina, although with those from Bierzo the scoring is won and, in addition, they also have two complicated clashes, against Real Valladolid and Amorebieta, who will surely be playing to stay in the silver category.
For now, this day is looking forward to it.
At UD they only think about the three points on Friday. First you have to win. And then wait for Oviedo to drop points in Malaga. If all goes well, you can dream.