UD Las Palmas draws a goalless match against Alcorcón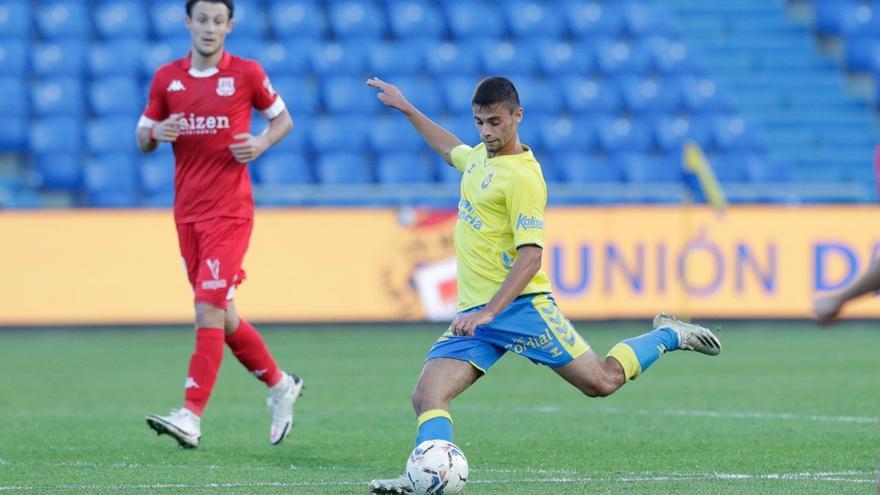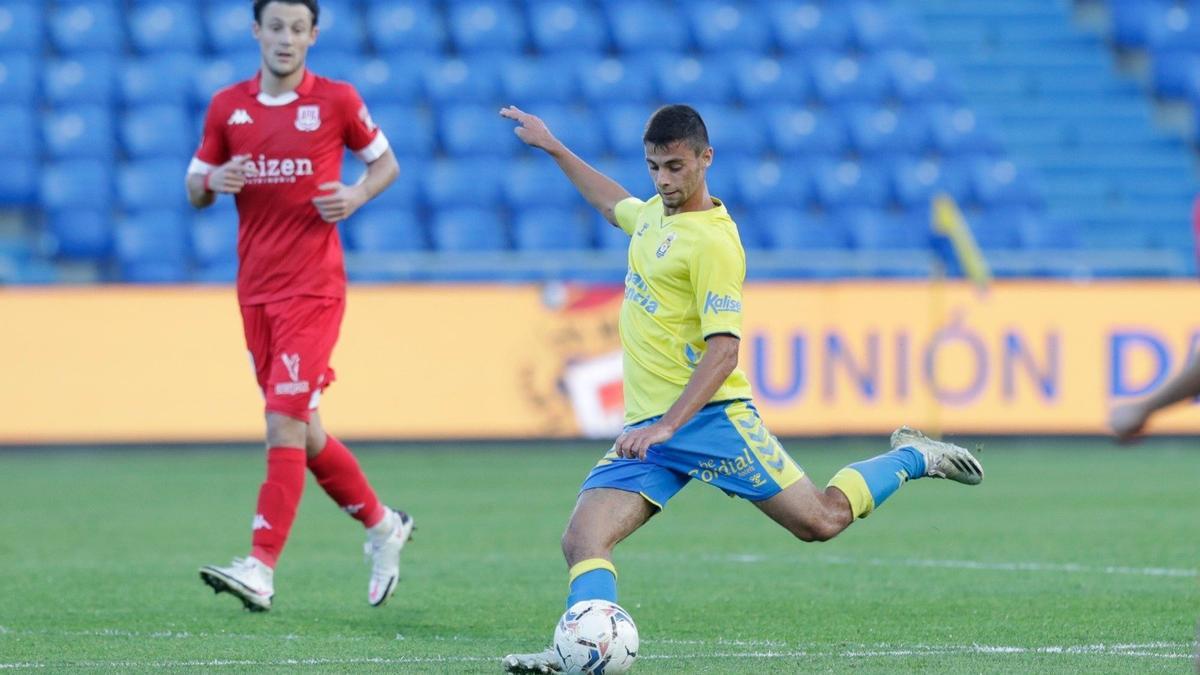 UD Las Palmas and AD Alcorcón finished a level match scoreless, even on missed penalties, why each team wasted a maximum penalty in a first half which was more entertaining, while gameplay and accuracy declined after the break.
The potter team was more comfortable in that first period, confirming their improvement in recent days, playing a long time in the rival field, but forgave excessively against a Canarian team that was arranged in a diamond in the center of the field, but found no connection with its tips and had poor offensive production.
Anquela's team began to arrive with intention in set-piece actions, but its clearest chance was a penalty for some innocent hands by Athuman in the 30th minute. With specialist Hugo Fraile as substitute, Ernesto he executed a loose and not very tight pitch, perfect for Álex Domínguez to deflect it.
The Catalan returned to intervene decisively by rejecting an arrival from Arribas after a pass from Marc Gual in the 41st minute.
Before the break he gave time for another penalty but in the opposite area, when José Carlos took Rober ahead in his attempt to clear the ball. The clear punishment threw him Kyrian, like that of Ernesto with little career, and sent the ball to the post.
In the second half, UD Las Palmas contained its rival better and sealed its waterway on the right, with the failed experiment of Cristian Cedrés as a winger, also reprimanded, and replaced by Curbelo.
The game was more level than ever, with few arrivals and a single intentional shot from Panamanian Fidel Escobar, which Domínguez caught. Anquela put fresh legs with a triple change, and Pepe Mel also moved pieces, but what did not move in the Gran Canaria Stadium was the initial 0-0, not even with two penalties.
DATA SHEET
0. Las Palmas: Álex Domínguez; Cristian Cedrés (Eric Curbelo, min. 46), Álex Suárez, Athuman, Dani Castellano; Clemente (Benito, min. 79), Christian Rivera, Loiodice (Fabio, min. 46), Kirian (Maikel Mesa, min. 67); Rober and Iemmello (Edu Espiau, min. 67).
0. Alcorcón: Dani Jiménez; Laure, David Fernández, José León, José Carlos; Fidel Escobar, Gorostidi; Ernesto (Hugo Fraile, min. 72), Boateng (Reko, min. 86), Arribas (Sosa, min. 72); and Marc Gual (Barbero, min. 72).
Referee: Ávalos Barrera (Catalan Committee). He showed a yellow card to local players Kirian, Cristian Cedrés and Dani Castellano, and to visiting José Carlos.
Incidents: Match of the eighteenth round of LaLiga SmartBank 2020-2021 played this Sunday without an audience at the Gran Canaria Stadium.