UD give themselves a win to close the pre-season friendlies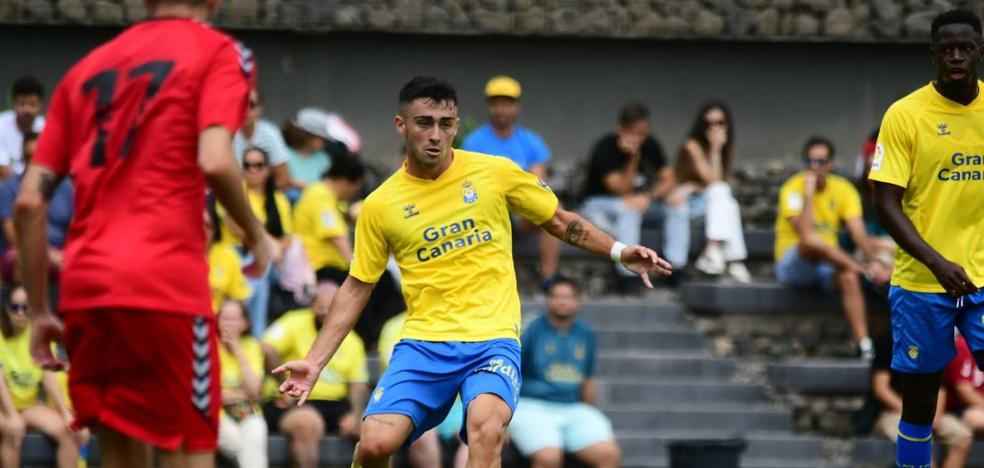 football
Beat Tamaraceite 3-0 with goals from Ale García, Viera and Clemente one week after their league debut against Zaragoza
With the dispute of the seventh pre-season friendly, Tamaraceite being the chosen rival,
UD concluded this Saturday its quota of preparatory rehearsals just one week before its official debut in the 2022-23 campaign against Zaragozaand that will host
next August 23 the Gran Canaria from 10:00 p.m.
a goal of
Ale Garciaon the verge of half-time, and taking advantage of a goalkeeper's rebound from Mfulu's shot,
opened the account in the morning at the Ciudad Deportiva de Barranco Seco and which served García Pimienta's team to finally win 3-0,
then Viera and Clemente would scoreat
Victor Afonso and before the
gaze of the large audience that came to witness the clash live.
Pepper opted, from the outset, for the same eleven that ended the match against the subsidiary on Friday,
mixing meritorious ones like Palanca or Ale García, both justifying themselves, with players called to have a capital role like Valles, Sidnei, Moleiro, Loiodice, Álvaro Jiménez, Mfulu or Curbelo.
The UD dominated, although without relevant occasions, a tidy Tamaraceite and in which
David García, at 40 years old, continues to show a class level in the center of defence.The races of Pejiño down the flank, with spikes in speed that allow us to hope that it will return to being what it was, were the most outstanding notes of a first act in which, at the end, Ale García managed to pocket a loose ball after a shot by Mfulu that did not was able to catch the rival goal.
Before, Álvaro Jiménez had finished off the post as a warning that remained in that.
After the intermission, and without the massive rotation typical of these dates taking place on the return to action, since
Pepper dilated substitutionsValles had to justify himself before the greater push of a Tamaraceite that came on top, although UD knew how to maintain their minimum income and
sentence after the departure of an imperial Viera, who in just 15 minutes scored a sensational goal, after a combination with Palanca, and gave another to Clemente to round off the win.