UD, before the match of the season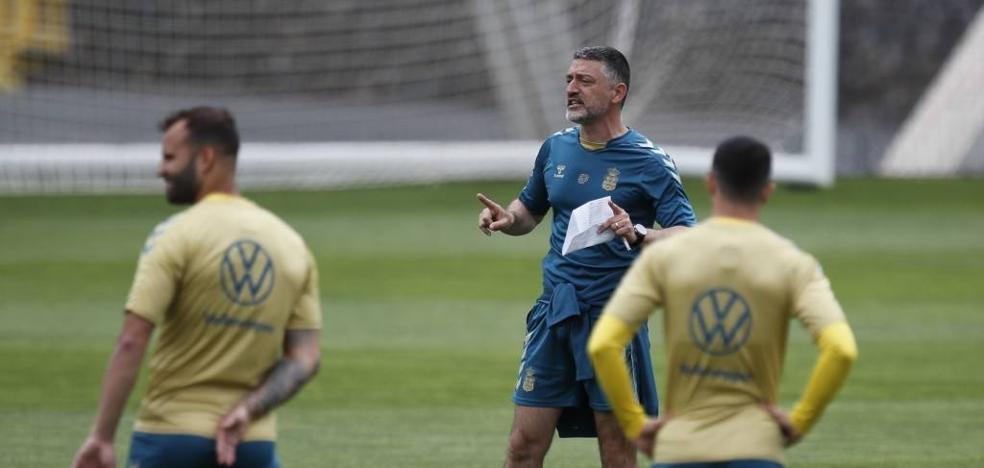 soccer
The team's conviction that winning in Alcorcón is the key to not depending on third parties in the fight for promotion
Surpassing the echo of the derbies and without comparison with any other this season.
The match that awaits on Sunday against Alcorcón in the Madrid capital is cataloged within UD as "the most important of the season" given the height of the calendar, with three days for the conclusion of the regular championship, and the configuration of the table with the panorama of the direct rivals, in principle
Oviedo and Ponferradina by proximity although Girona, like the Asturians with three more points, has won the particular goal-average, which gives it a small margin of error in this section. I would have to play twice and it is not something that is contemplated at the moment.
Benito, spokesman this week for the staff in the press room, publicly admitted that there is no more tomorrow than the Alcorcón in everyone's thoughts. And, behind closed doors,
no other assumption is handled than that of doing homework as a basic premise to continue dreaming.
As everything is, UD depends on itself to overcome Oviedo, it is enough to score full points and,
with the tie in the first round at the Tartiere (1-1)in eight days he would rise above when his visit to Gran Canaria arrives, and
the focus is on the commitment full of thorns that Ponferradina has tomorrow in Pucela and against a Valladolid team that is playing for direct promotion. Everything that is not winning would leave the Leon team within reach. And, unlike Girona, luck does accompany Bolo's team in the double pairing this season, so in the event of a final tie,
UD would come out on top after winning both on the island (2-1) and in El Toralín (1-2).
In short, to win in Alcorcón, if the logic is fulfilled and Valladolid does not give in, it would have the double prize of facing the end of the course with everything to win and the appearance at home with Oviedo marked in red in which, if not altering the roadmap, and assuming that it arrives with the current income, the definitive approach to the privileged places could be undertaken.
It is what they have displayed in the dressing room headed by García Pimienta, always striving not to distract attention from others although, by the circumstances, already forced to look to the periphery that is binding.
Pepper contemplates with moderate optimism what is to come (
"Many things are going to happen until the end", he usually repeats in recent weeks as a hopeful prediction, because that is what UD needs) and has instructed his men not to slow down (six wins and two draws in the last eight days) given the intimidating effect they have generated and the message to the opponents, who know that,
speaking of reliability, there are few now like UD. And that, at the end of May, can be the guarantee of a happy ending.