Uber Eats accuses Glovo of not complying with the 'rider law' for continuing to operate with autonomous delivery people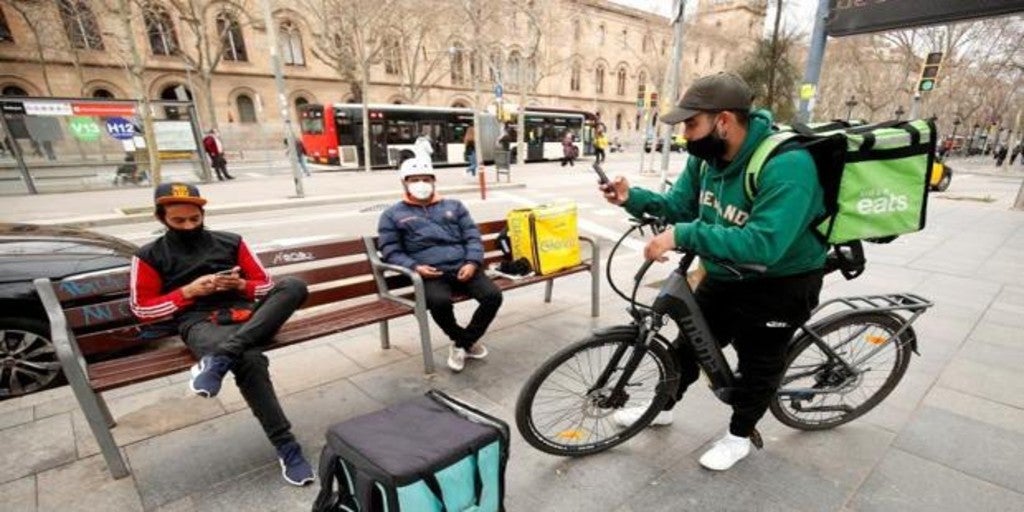 SVTMADRID Updated:03/08/2022 10:00h
Keep
Related news
The general director of Uber Eats Spain, Courtney Tims, has hit the table for the situation in the sector six months after the entry into force of the 'rider law'. In a letter sent to the Second Vice President and Minister of Labor, Yolanda Díaz, she accuses Glovo of not complying with the provisions of the 'rider law' for continuing to operate with self-employed workers. Likewise, the 'delivery' company ensures that it does comply with the standard and, therefore, does not
find delivery men as they prefer to be self-employed. «So they work with Glovothe only company that allows it, the largest Spanish unicorn, against the 'rider law'", adds Tims.
Likewise, the person in charge of Uber Eats in our country affirms that the Government has not managed to apply the law six months after its entry into force.
"Should we follow the example of Glovo and work with freelancers to be able to compete on equal terms?" Tims asks at the end of the document.
From Uber Eats also warns that this situation ultimately affects the customer. "In recent months, the fleets that collaborate with us have encountered a problem. Every day it is more difficult for them to find delivery men to meet the growing demand for food delivery. A problem that, in addition to the fleets, customers and restaurants suffer alike. Some see how their order takes much longer to arrive, and others accumulate orders that no one picks up, "says the letter.
Thus, Tims considers that the main problem lies in some of the measures incorporated by Díaz into the 'rider law'. "Couriers were not demonstrating because they wanted to give up greater rights or protections. They simply wanted to maintain the flexibility of the autonomous model that allowed them to choose when to work, prioritizing the moments of high demand, and thus obtain greater income", explains Tims.
Faced with this "disadvantaged situation" for companies that do comply with the law, Tims calls for a meeting with Diaz to discuss this matter and reach a solution.
View commentsTopics



Source link