Two years of searching for the unknown piano concerto by Teobaldo Power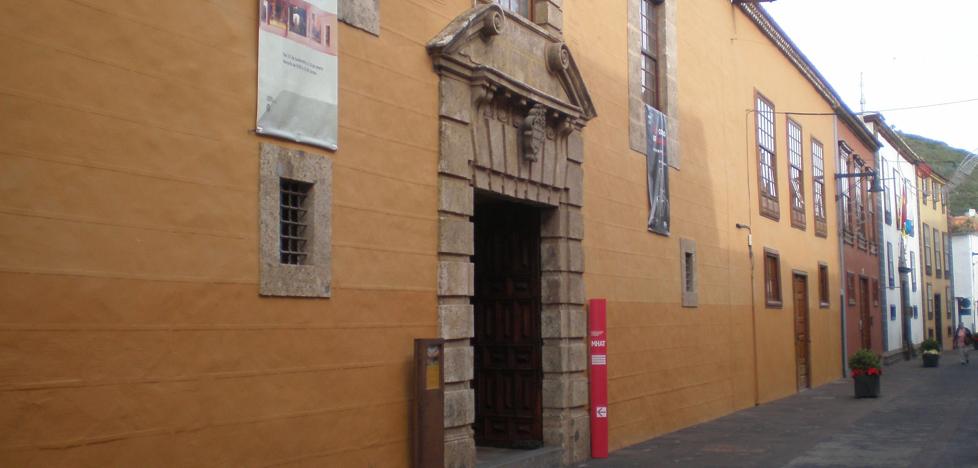 music
Joaquín de la Cuesta plans to present this critical edition of a piano concert at the La Laguna History Museum on June 9
After two and a half years of investigation, the conductor and
Joaquin de la Cuesta choir presents the critical edition of an unknown work, and therefore never performed, by Teobaldo Power, the author of the
"Canary Songs": his concerto for piano and orchestra number 1 in Bb major.
Joaquín de la Cuesta, who is also
eithermusicological researcher and orchestratorplans to present the
June 9 at the Museum of History of La Laguna this critical edition of a piano concerto with a "lighter" first movement but with a third in which the pianist "will have to sharpen his fingers."
This demand for great piano mastery in an author is not surprising,
Theobald Power (1848-1884), of enormous virtuosity at the head of this instrument, and Joaquín de la Cuesta explains in an interview with EFE that it is "a true musical gem" by the composer, whose "Cantos canarios" serve as the basis for the Anthem of the Canary Islands.
The critical edition will now make available to soloists and orchestras a
concert waiting not only to be performed live, but recorded.
To unravel the origin of this finding, we must go back to Joaquín de la Cuesta's interest as a musical researcher, which has led him to
specialize in symphonic music Spanish from the 19th century and the first third of the 20th.
And as an orchestra conductor, he details, he has always wondered why when studying Spanish orchestral music in conservatories «we practically skipped the 18th century and poor Arriaga, at the beginning of the 20th, Falla, Granados, Albéniz or Turina».
«How is it possible that there is nothing else, apart from the zarzuela, in such an important century for music at a European level?», he questioned, and as such he devoted himself «to reading, studying, verifying, comparing and searching and you start to come up with names, obviously one of them Teobaldo Power, almost like a second row from the point of view of symphonic music but a great pianist, well known during his time in Madrid».
It was to such an extent that
Isaac AlbenizAs a young man, he went to meet him because he was one of the great pianists of the time.
Joaquín de la Cuesta knew that Power had written a first symphony, the one recorded by Víctor Pablo with the
Tenerife Symphony Orchestraand continued to investigate because there were signs of a second.
He searched the historical background of the
Madrid Conservatory "and I began to unravel things, although obviously the second symphony still hasn't appeared", but there are small sketches, in addition to other copies of works in Cádiz and perhaps in Malaga or Cuba, De la Cuesta points out, since there he studied and practiced Power as a teacher.
And in his investigation the musical director learned that the
descendants of power they had guarded a piano concerto, so "I went straight in and said: I want to see this."
Now, after two and a half years of work, of scanning the original paper and transcribing the concerto into modern notation with a digital edition program, Joaquín de la Cuesta presents the critical edition of the work with a bibliographical, formal and historical analysis of a sheet music preserved in the
Documentation Center of the Canary Islands and America of La Laguna.
The discovery of this unknown work of
Tybalt Power is an example of the search of Joaquín de la Cuesta, who states verbatim that he is "obsessed" with unearthing Spanish music of the 19th century because the well-known ones and the ones that are being published and recovered are "of a magnitude and quality that I wonder about." the little involvement of the authorities with the symphonic music of this country».
There is an inferiority complex with respect to European music, despite the fact that the artistic and technical level of the Spanish composers of the 19th century and the first part of the 20th century is "of such importance that
I still do not know why they are not programmed in the seasons of the national symphony orchestras, nor are they re-released».
The Spanish musicologists They are doing an immense job of recovering our musical heritage, but there is still a lot to do", says Joaquín de la Cuesta, who regrets "the complex that we do not get rid of when it comes to programming, even if the author is called Chapí or Breton, and that it is not zarzuela, but symphonic or concertante works».