Two studies link ultra-processed foods to heart disease and colorectal cancer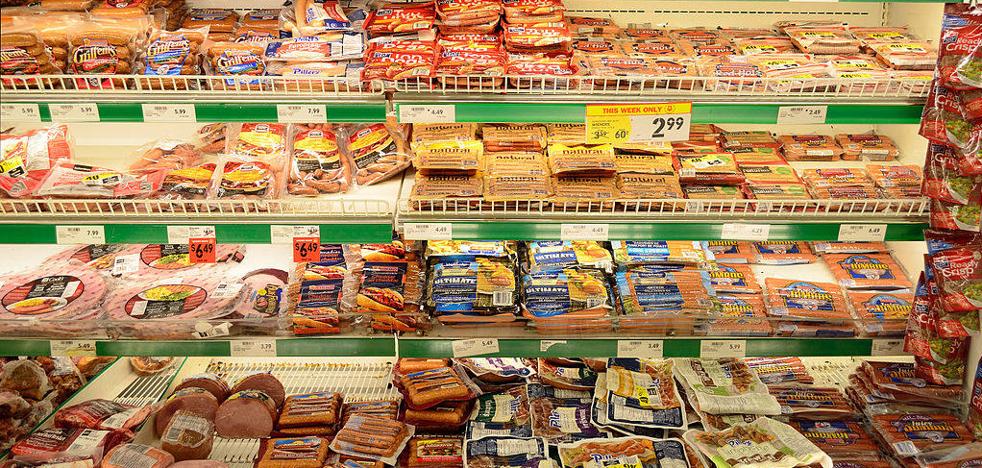 Science | Health
The researchers advocate for public policies aimed at limiting their consumption and favoring healthier diets
Two studies based on information on the eating habits and health of more than 225,000 people link the high consumption of ultra-processed foods with heart disease, colorectal cancer and premature death. The studies, the results of which are published in the journal 'The BMJ', are observational, so they cannot establish a causal relationship and, furthermore, it is possible that certain risks are due to factors that have not been taken into account, the authors acknowledge .
The ultra-processed food category comprises a wide range of industrial preparations. From pre-cooked meals to sugary drinks, including cookies, pastries, pizzas, sausages and other prepared meats, refined cereals, energy bars... They have in common "being rich in fat, sugar and salt, in addition to having little dietary fiber, protein, vitamins and minerals", according to Javier Sánchez Perona, a CSIC researcher at the Fat Institute. They are everywhere.
Only among men?

The first of the works has examined the results of three large American studies in which 46,341 men and 159,907 women participated. For more than 25 years, doctors have followed their health status and the frequency of consumption of about 130 foods. The current comparative study reveals that men who eat more ultra-processed foods are 29% more likely to suffer from colorectal cancer – the third most diagnosed in the United States and also in Spain – than those who consume fewer products of this type.
Researchers haven't found that same association among women. They believe that it is possible that this difference is due to the fact that women usually consume ultra-processed foods with a different composition than those eaten by men. "We found an inverse association between ultra-processed dairy foods, such as yogurt, and the risk of colorectal cancer among women," says Fang Fang Zhang, a cancer epidemiologist and co-author of the study, who suspects that "foods such as yogurt could counteract the Harmful effects of other types of ultra-processed foods on women".
Ultra-processed foods like frozen pizzas fill supermarkets. /

adam kuban

"Further research will be needed to determine if there is a true sex difference in the associations or if the null findings in this study in women are simply due to chance or uncontrolled factors in women mitigating the association," says Mingyang Song, another of the authors and professor of epidemiology at Harvard University.
Public politics

In the second study, it is based on data on eating habits and health information of 22,895 Italians – with an average age of 55 years and 48% men – between 2005 and 2019. The authors have verified that those individuals who followed a diet with more processed foods had a 19% higher risk of death from any cause and up to a 32% higher risk of death from cardiovascular disease than those who ate healthier.
Previous research had linked ultra-processed foods with an increased risk of obesity, high blood pressure, cholesterol and some cancers. The authors of the two new works consider that, given all the evidence already accumulated on their harmful effects, measures should be implemented to limit the consumption of certain types of ultra-processed foods, promote healthier diets and reformulate dietary recommendations paying more attention to the level of processing .
"Chemical processing of foods can help extend their shelf life, but many processed foods are less healthy than unprocessed alternatives. We need to make consumers aware of the risks associated with consuming unhealthy foods in quantity and make healthier options easier to choose instead," recommends Zhang, who is part of the Tufts Institute for Obesity Research. Global.