Two possible new works by artist Banksy appear in the UK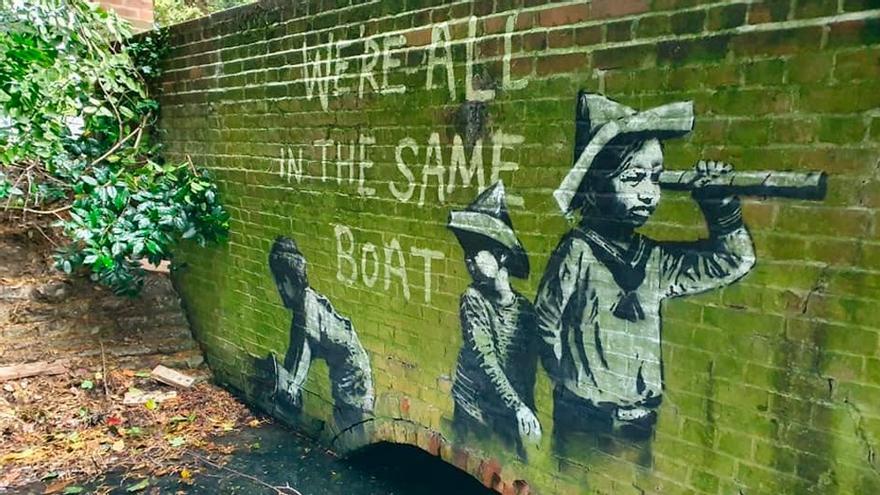 A couple dancing to the rhythm of an accordionist and children playing pirates are the two drawings that have appeared on the walls of the streets of the counties of Norfolk and Suffolk (United Kingdom) and that, as reported by 'The Sun', could be the work of the artist known as Banksy.
A park in Lowestoft is the setting for one of these drawings. Under the motto 'We are all in the same boat', the play recreates three children who play wearing newspaper hats. One of them looks through a homemade spyglass, while a second child who accompanies him looks at the same place. A third boy crouches in the back of a supposed boat while carrying a bucket.
The artist took advantage of an abandoned piece of metal that simulated the ship in which the children were going. This piece was removed by those responsible for the park, according to the English newspaper.
This image, discovered this Sunday, joins another found Friday in the town of Great Yarmouth. In this case, the work represents a couple dancing to the rhythm of an accordionist. In this case, the artist uses the roof of a bus stop as a stage for the dancers and a seat for the musician.
As 'The Sun' points out, the artist known as Banksy has not yet commented on these drawings, something that he usually does through his official Instagram account.