Two people from Covid-19 die in Gran Canaria who were admitted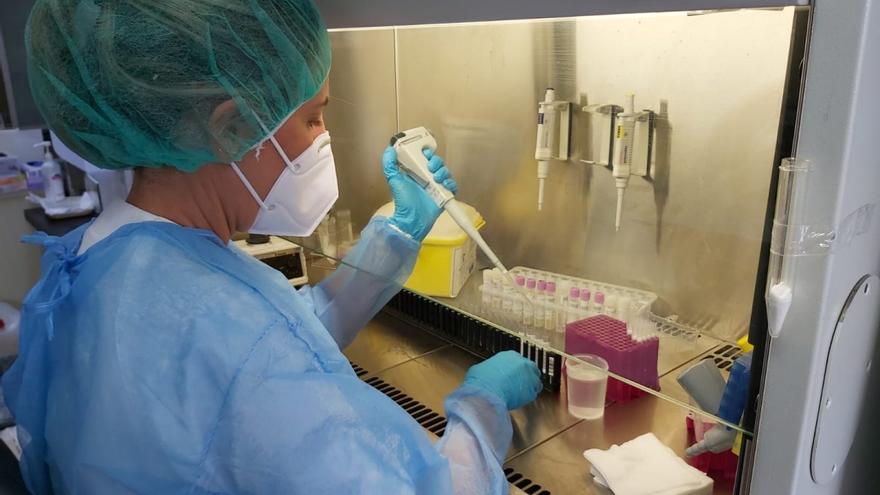 The Canary Islands have registered 943 new cases of COVID-19 in the last 24 hours, so the total number of cases accumulated in the Islands since the pandemic began is now 77,130 with 12,523 active, of which 71 are admitted to the ICU and 436 remain hospitalized.
The data reported this Wednesday, July 20, suppose an increase of 127 positives compared to last Wednesday, when 816 new infections were reported, as reported by the Ministry of Health of the Canary Government.
In the last hours there have been three deaths: an 87-year-old man and a 45-year-old woman in Gran canaria and a 78-year-old woman in La Palma. All suffered from previous severe pathologies and remained admitted to the hospital. The total of deaths in the Islands by covid-19 already rises to 817, of which 460 have been registered in Tenerife; 282 in Gran canaria; 49 in Lanzarote; 13 in Fuerteventura; 8 in La Palma, 4 in El Hierro and one in La Gomera.
In addition, the Accumulated Incidence at 7 days in the Canary Islands stands at 249.73 cases per 100,000 inhabitants and at 14 days at 470.32 cases per 100,000 inhabitants. In addition, until this Wednesday 1,804,161 diagnostic tests have been carried out in the Islands, of which 9,073 correspond to yesterday.
By islands, Tenerife added 485 positives with a total of 37,033 accumulated cases and 7,259 epidemiologically active; Gran Canaria has 28,972 accumulated, 371 more, and 4,283 assets. For its part, Lanzarote adds 21 positives, with 6,080 accumulated and 179 active; Fuerteventura has 3,335 accumulated cases, with 48 more than the previous day, and 553 active.
La Palma adds 11 new cases, so it has 936 accumulated and 163 active; El Hierro, with a new case, has 417 accumulated and 11 active cases, while La Gomera, with six new positives, has 354 accumulated and 74 active.