Two participants of 'The island of Temptations', positive for Covid-19 in the Canary Islands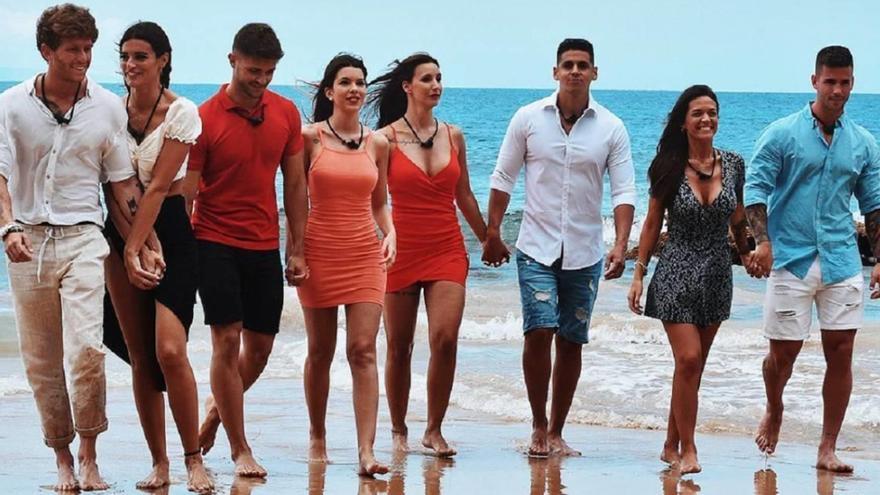 The Canary Islands continue their fight against Covid-19 in full fifth wave. The coronavirus has taken over each and every corner of the world and The island of temptations it was not going to be less. Lucía Sánchez and Patricia Pérez have tested positive for coronavirus, as confirmed by both in their respective Instagram profiles. Last week, the influencers, who were the protagonists of the second and third edition of 'The island of temptations', they spent a few days on vacation together in Gran Canaria.
"Guys, I have the coronavirus, so I'm going to be a little missing from the networks. For now, I have a fever and general malaise but everything is fine", Patricia has confessed. In addition, he has clarified how he realized that he had contracted the virus: "I have decided to call the emergency room, they have done the test and I have tested positive. Now my throat and head hurts. I do not have any dose of the vaccine".
The influencer also reported that, just as she felt, she had decided to call the emergency room and that, after performing a PCR, he had "tested positive" and that "his throat and head were beginning to hurt". In addition, it corroborated what health workers are commenting on regarding the increase in infections, that these occur mostly among those who have not yet been vaccinated. In fact, Lester's girlfriend confirmed: "I don't have any doses of the vaccine."
On the other hand, Lucía said that during those first hours she felt physically well after testing positive. A situation that has worsened over time to the point of confirming that He was "very bad" while doing a live with his partner and friend Patricia.
Both returned to Spain a few weeks ago after recording 'The last temptation', but they have caught the coronavirus during a trip to Gran Canaria. Both were protagonists in their respective editions and have wanted to relive the adventure. Patricia has gone to the program accompanied by Lester, with whom she began a relationship after leaving 'The island of temptations' and with whom she had to face a hard blow: the loss of the baby they were expecting.
For her part, Lucía has participated in 'The Last Temptation' with Isaac Torres after starring with Marina García in one of the most notorious love trios of 'The island of temptations'. Now, they will face each other and try, or not, to solve their pending accounts. Meanwhile, Lucia and Patricia eagerly await the broadcast of the program while they are confined to their respective homes.