Two out of three freelancers have not recovered and 80% reject Escrivá's rise in prices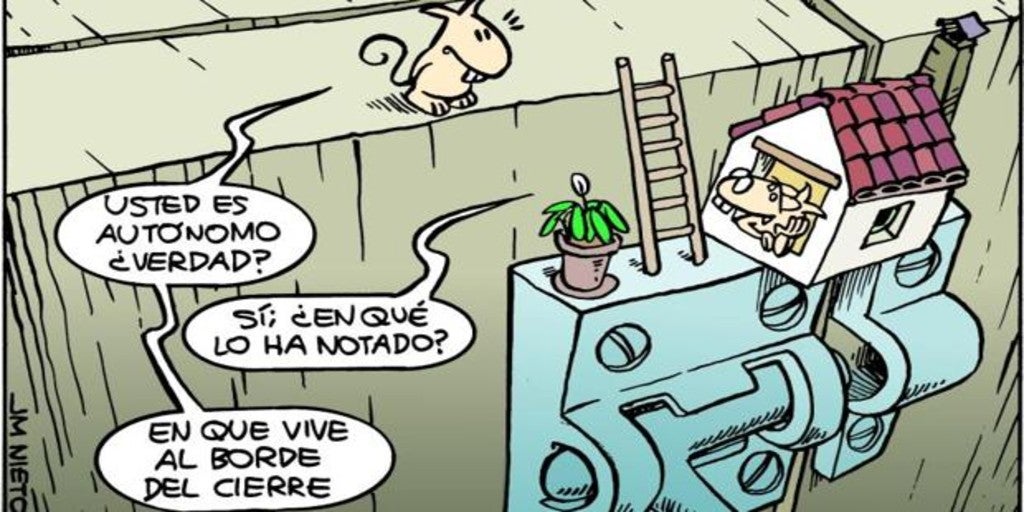 Madrid
Updated:
Keep

Most of the self-employed have not yet recovered their business, many have serious doubts about being able to do so and are very uneasy about the immediate rise in social contributions, an added cost at a very delicate time, with Covid once again stalking their businesses and facing astronomical electricity and fuel bills. This is reflected in the barometer of the situation for the month of December prepared by ATA. In this series of surveys it is advanced that two out of three self-employed, 66.1% have not recovered their activity and, therefore, the level of billing prior to the pandemic, and more than half ensure that the billing drop is still higher than 50% compared to March 2020.
When will the business recover? One in two freelancers, 47.2%, foresees that this will not recover at least until 2023, and of these, 11.2% point to 2024 as the year in which it will be able to recover its activity to pre-pandemic levels. This percentage worsens compared to the September barometer, in which 8.4% expected the recovery of their business. On the contrary, 31.1% affirm that they have already recovered and only 2.9% consider that during the first semester they will already reach levels of billing and work prior to the Covid crisis.
The direct aid of 7,000 million approved by the Government, valued with 2.8% out of 10. Seven out of ten freelancers suspend the measures, of which 40.96% give them the lowest possible assessment, one. Of the 29.4% of the self-employed who approve direct aid, only 1.6% of them give them a score higher than nine. Without receiving aid and, in addition, suffering delinquency. One in three self-employed suffers from it, both public and private.
Invoice between 96 and 225 euros
The past year has been especially tough for the self-employed. The increase in the minimum wage to 965 euros It has made the labor costs of its workers more expensive and has meant higher contributions for the group that creates and sustains employment in Spain. And at the beginning of 2022 they will have to face a rise in the contribution bases and rates that will result in an invoice of between 96 and 225 euros per year. Almost 80% are against and 45% of them indicate that they cannot afford an increase in expenses in their business.
Another issue included in the ATA Self-Employment Barometer is the position on an upcoming tax increase. As with quotes, in this case there has been a unanimous response: nine out of ten freelancers consider that the group can no longer handle more tax burdens. 44.1% affirm that the rise in taxes is what is seriously endangering the survival of their activity. In addition, one in four freelancers considers that the rise in electricity is what is most negatively affecting their activity.
Template cutouts
In fact, 12.9% of the self-employed indicate that they have not been able to keep the workforce. 28.3% indicate that they have maintained the same number of workers and 45.9% indicate that they do not have workers in their charge, because their activity does not require it. On the expectations for 2022, around 300,000 freelancers, 10.7% believe that they will have to reduce their workforce in the next few months if the current situation does not change.
"If these almost two years of the pandemic have shown something, it is that we have not been able to anticipate it, we have lagged behind. Direct aid has been a failure and has not reached the self-employed. Far from supporting and taking measures that help the self-employed to get ahead, now They intend to punish us with the rise in the self-employed quota and the minimum wage. This is not the time to trip, "he says. Lorenzo Love, president of ATA.
.