Two men die of Covid-19 in Gran Canaria after a family outbreak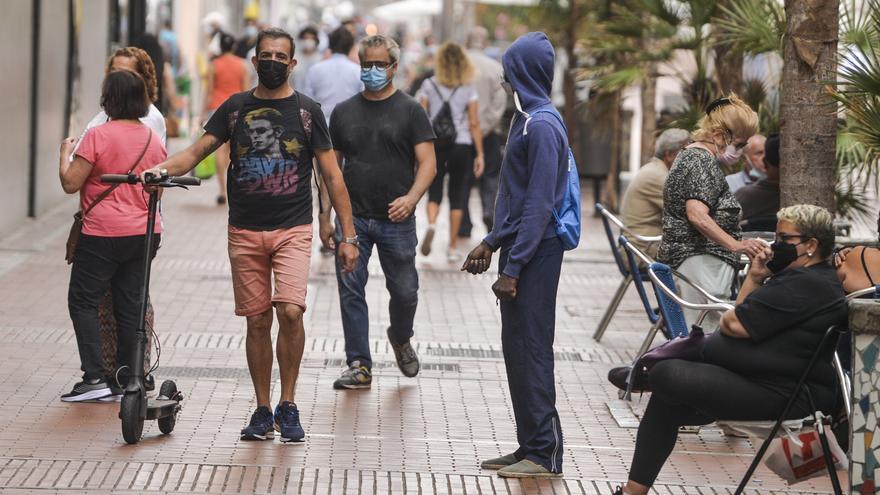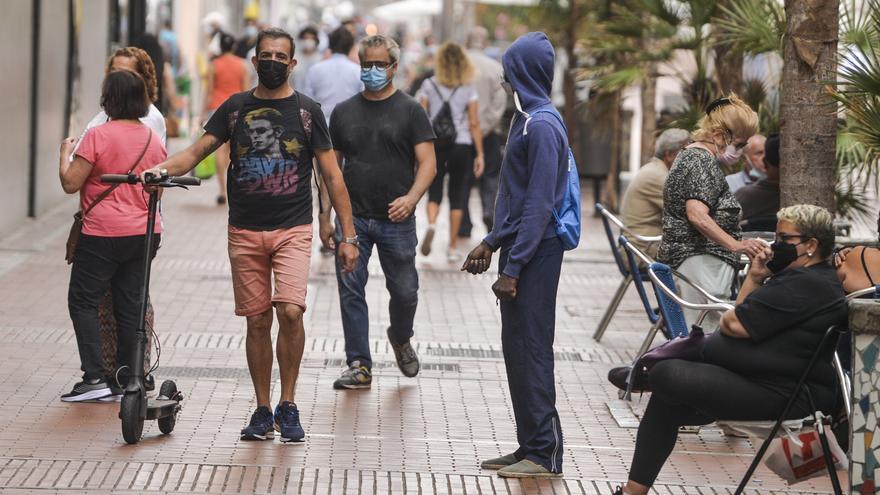 The Ministry of Health of the Government of the Canary Islands confirmed this Tuesday, August 10, 434 new cases of coronavirus COVID-19. The total accumulated cases in the Canary Islands is 85,984 with 15,568 assets, of which 99 are admitted to ICU Y 475 remain hospitalized.
In the last hours there has been the death of three people in the Canary Islands: a 58-year-old woman in Tenerife and two males of 92 and 83 years in Gran canaria, both linked to individual family outbreaks. All the deceased suffered from previous pathologies and remained admitted to the hospital.
The Accumulated Incidence at 7 days in the Canary Islands it stands at 185.57 cases per 100,000 inhabitants and after 14 days it stands at 439.53 cases per 100,000 inhabitants.
By islands, Tenerife added 226 cases with a total of 41,482 accumulated cases and 9,139 epidemiologically active; Gran canaria it has 32,683 accumulated, 171 more, and 5,834 assets. For its part, Lanzarote adds 24 positives, with 6,289 accumulated and 163 active; Fuerteventura It has 3,708 accumulated cases, with ten more than the previous day, and 352 active. La Palma adds three new cases, so it has 1,011 accumulated and 57 active; El Hierro does not add new cases, so it has 430 accumulated and eleven assets, while La GomeraIt also does not register new cases, and has 377 accumulated and ten active.
237 fewer cases than last Tuesday
The reported data suppose a decrease of 237 positives compared to last Tuesday, when 671 new infections were reported. In the last ten days there has been a continuous decrease in the number of cases.
Until today 1,899,763 diagnostic tests have been carried out in the Islands, of which 6,184 correspond to yesterday.
10 08 2021 15:30
There are 15,568 active cases in the Archipelago, of which 99 are admitted to the ICU and 475 are hospitalized.
10 08 2021 15:30
Two of the deaths associated with the disease and reported this Tuesday occurred in Gran Canaria.
10 08 2021 15:29
Conference with 434 new cases of covid and three deaths in the Canary Islands. Read more
10 08 2021 13:11
Level 4 does not prevent the public from entering the Gran Canaria Stadium. Read more
10 08 2021 13:09
The Canary Islands exceed 65% of its target population immunized against Covid-19. Read more
10 08 2021 13:01
More than thirty professionals at Hospital Doctor Negrín have participated in programs to address stress and fatigue. Read more
09 08 2021 16:00
Of the three deceased with covid, two were in Gran Canaria, 67 and 84-year-old men, the first of them linked to an outbreak in a social health center and the second to a family outbreak.
09 08 2021 15:58
Three deaths and 384 new cases of covid this Monday in the Canary Islands. Read more
09 08 2021 11:38
The southern nightlife businessman who failed to comply with health measures was sentenced to a 960-euro fine for disobedience. Read more
09 08 2021 08:23
Health asks the municipalities to collaborate during Alert Level 4. Read more
08 08 2021 18:44
A farmer from Gran Canaria asks for help to sell all his sleeves. Read more
08 08 2021 18:41
The Local Police evicted 320 people in various parties this weekend for breaching the COVID regulations in Las Palmas de Gran Canaria. Read more
08 08 2021 18:40
Arrested for not complying with anti-Covid measures and attacking Police officers in the south of Gran Canaria. Read more
08 08 2021 18:40
A peninsular tourist charges against the absence of a party in the Canary Islands in the middle of the fifth wave of Covid-19. Read more
08 08 2021 18:39
Canarias reports the lowest number of Covid-19 cases in a month. Read more
08 08 2021 18:39
Pharmaceutical poverty, another hidden scourge of the pandemic. Read more
08 08 2021 18:38
A doctor, the last to leave the ICU in Lanzarote. Read more