Two injuries after crashing his vehicle into a tram in Alicante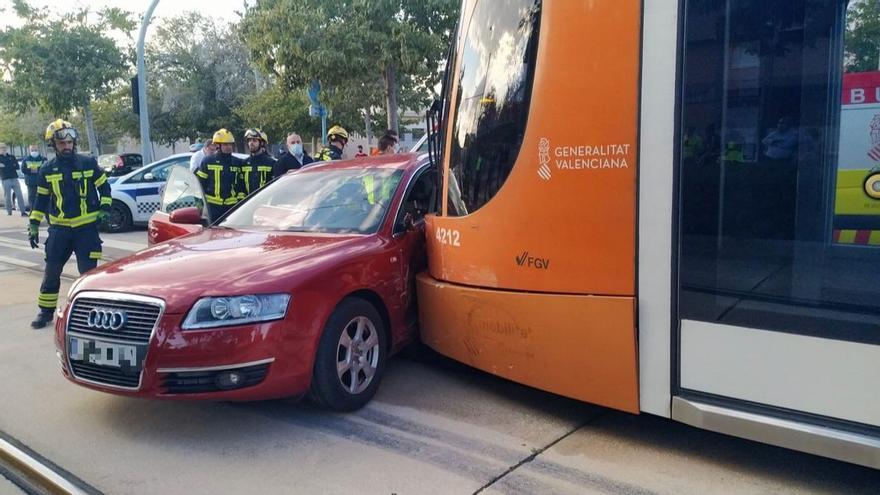 The Local Police of Alicante and the SPEIS Firefighters They have come this afternoon to help two people who have been injured in an accident that took place in Baronía de Polop street, where, for reasons investigated by the Police Unit, a vehicle has collided laterally with a tram, after making an inappropriate turn .
According to police sources, the events took place around 5:14 p.m., four Local Police patrols and two Police Units were immediately displaced, as well as a team of Firefighters and health services, and the Tram line has been cut.
Police has established a security perimeter so that they could assist and attend to the two injured women, securing the accident area, together with the firefighters of the Speis that have carried out maneuvers to be able to remove the vehicle from the tracks. The wounds have been rescued from inside the vehicle and treated by the health services, necessitating their transfer to a hospital. Subsequently and after taking the measurements, the Attestation Unit, and being able to remove the vehicle from the collision with the Tram, the affected car was moved with a crane to the municipal depot.
The circulation of the Tram has been cut off for more than an hour, until after 18.25 hours it has recovered its traffic and circulation.