Two hikers arrested as alleged perpetrators of the fire on a mountain in Granada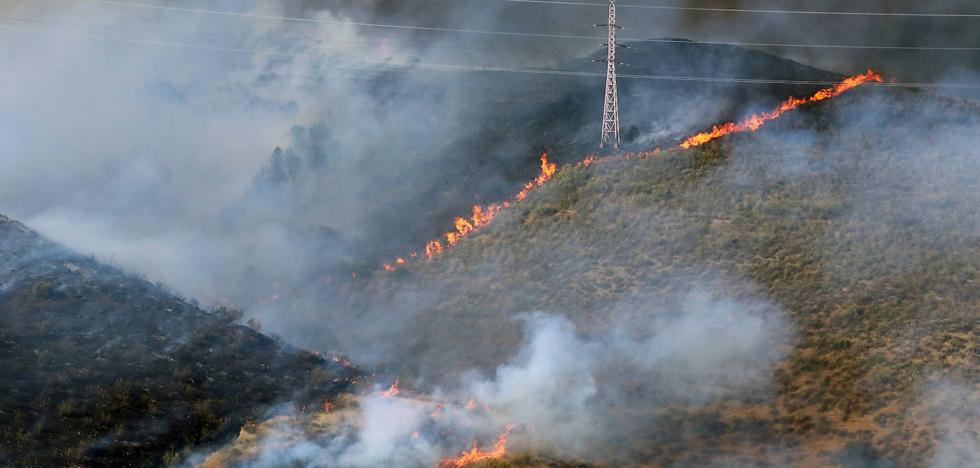 The Police suspect that they were having a barbecue in the Cerro de San Miguel area, but the fire they were handling got out of control
The National Police arrested two hikers in Granada this Sunday on suspicion of being the alleged perpetrators of the San Miguel Alto fire, which is still active and has come dangerously close to the Sacromonte Abbey. Apparently, both people could have been having a barbecue, but supposedly the fire they were going to cook with would have gotten out of control.
The fire that started in San Miguel Alto, along with the historic Sacromonte and Albaicín neighborhoods in Granada, has forced the deployment of Infoca and firefighters from the capital, sources from the latter indicate to the newspaper 'Ideal' Body. There are already five helicopters that have joined the operation along with a coordination plane. Effects of the Local and National Police of Granada are also working in the place.
that does not reach Sacromonte

The main concern of the firefighting services is to try to prevent the fire front from reaching the Sacromonte Abbey. In the year 2000, said precinct already went down in flames.
However, the wind that blows in the area of ​​the accident is not exactly the best ally to stop the fire. In this sense, and in addition to the helicopters, seven Infoca groups and several Firefighters units are working tirelessly to stop the fire.
The fire would have started after four in the afternoon on the so-called Camino de la Ermita, near Granada. The firefighters have had to send a second unit to reinforce the one that was already at the scene. The smoke, and even the flames, are visible from virtually the entire city.