Two detainees and several injured after a police charge against the Oviedo fans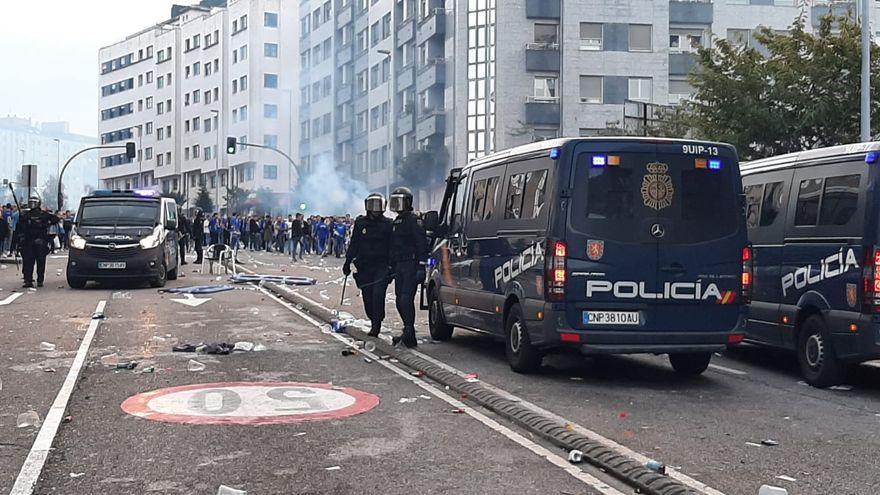 The agents of the National Police who accompanied Real Oviedo to the Carlos Tartiere stadium before the Asturian LaLiga SmartBank derby against Real Sporting charged a sector of the blue fans that followed the bus route, in incidents that leave two detainees and several minor injuries.
The event occurred within the device designed so that the thousands of fans who gathered in the previous meeting could accompany the team on the journey that runs from the Silken Monumental Naranco, where they were concentrated, to the Carlos Tartiere.
It was in the middle of this displacement, around 7:30 p.m., when there was a police charge that leaves at least two detainees and several injured by cuts after several chairs and bottles hit in the vehicles of the State Security Forces and Bodies.
The progress of the bus with the team and the coaching staff inside It was completed normally, since the incident occurred on Alejandro Casona Street and did not affect the rest of the march or the access of Carlos Tartiere fans.