Two deaths and 187 new infections in the last hours in the Canary Islands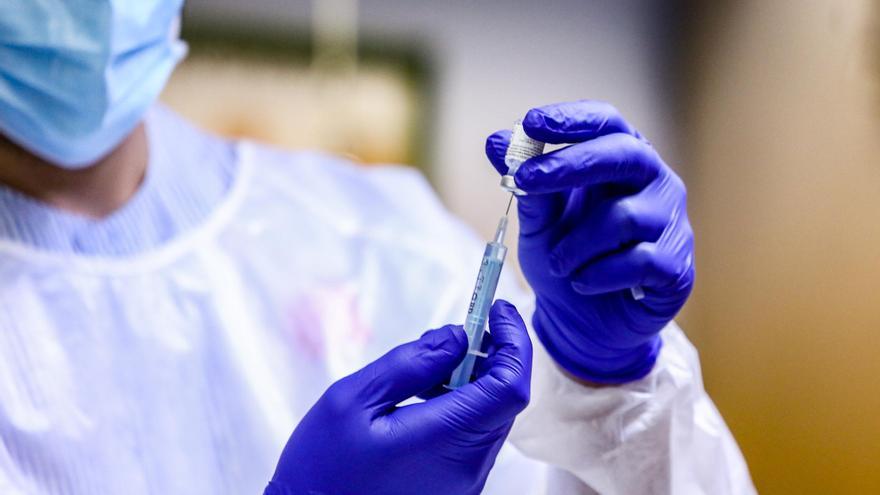 The Ministry of Health of the Canary Islands Government has notified this monday 187 new cases of Covid and two deaths in the last hours. The number of active cases continues to decline (7,119) after 409 discharges. Gran Canaria continues to bend the curve after detecting 72 infections.
Hospital pressure continues in figures similar to those of last week, with 329 patients on the ward (+8) and 76 admitted to the ICU. The 409 medical discharges leave a balance of 7,119 active cases in the Islands (-226).
The incidence of the virus per 100,000 inhabitants at 7 days is 66.96 (+1.44) and 157.10 (-1.77) at 14 days.
By Islands, Gran Canaria continues to bend the curve after adding 72 new cases. In addition, medical discharges (+140) once again exceed that of new cases and leave a balance of 3,736 active cases. If this trend continues, the Island could go to Level next week.
Lanzarote, for its part, has added 66 new infections and active cases drop to 820 (-19) after 85 medical discharges.
Tenerife, on the other hand, regrets two new deaths and reaches the figure of 334 deaths with Covid since the start of the pandemic. The 42 new cases and the 159 discharges leave a balance of 2,402 active cases (-119).
Fuerteventura registers four new infections and assets fall to 105 (-14).
La Palma has detected a new case that raises assets to 22, while El Hierro it does not register new infections and active cases fall to 34 (-7).
La Gomera a more Covid-free day follows.