Two Canarian brokers buy the Era Real State brand for Spain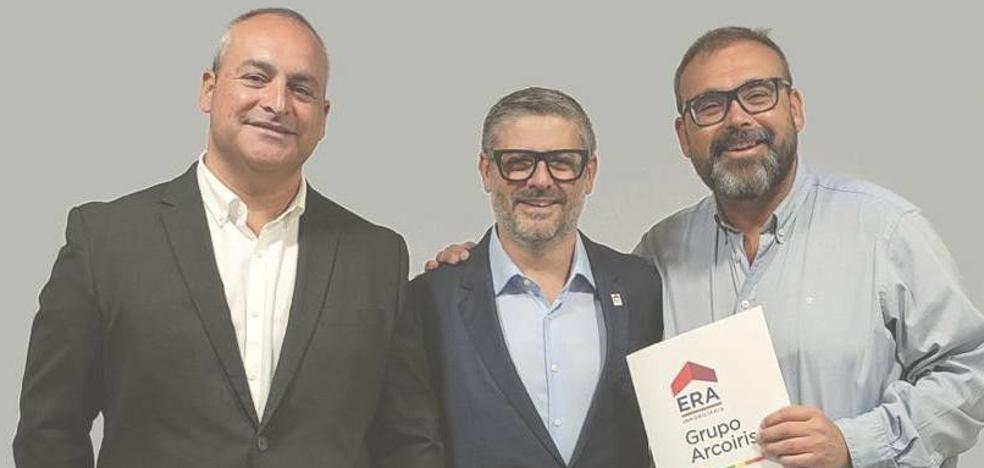 Rafael Bello (from Remax and owner of the Arco Iris group) and Rafael Tarajano (former promoter of Century 21) have joined forces to make the leap to the peninsula. In 5 years, 50 real estate agencies will open
Two of the largest real estate brokers in the Canary Islands, Rafael Bello (from Remax and owner of the Arco Iris group), and Rafael Tarajano (former of Century 21) have joined forces and
they have bought the master franchise and the rights to market the real estate firm of American origin Era Real State in all Spain. Bello and Tarajano have a third partner who is the law firm specializing in real estate business Acción Legal, based in Madrid.
The two Canarian brokers start from a privileged situation to make the leap and that is that currently, with the Arco Iris group, they are the second real estate network on the islands in terms of business volume.
Era Real State is one of the largest real estate networks in the United States. In Portugal it is also a leader and in Europe it has 1,200 offices in 17 countries.
It was present in Spain from the 1980s until 2009, when disagreements between the partners caused its extinction in our country. "We have seen the opportunity and
we have decided to take the step. We believe we have what it takes to be successful," says Rafael Tarajano.
In a first stage, the objective is to establish itself in the Canary Islands until becoming leaders within two years. Within five years, the goal is to already have 50 offices throughout the State. "We will go through areas little by little," explains Tarajano. Madrid and Levante will be the first areas.