Two arrested in Vitoria for stealing almost 100,000 euros from an elderly man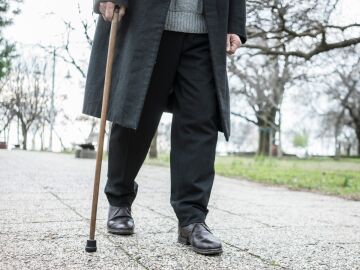 In an operation carried out by the Ertzaintza, A 30-year-old man and a 31-year-old woman have been arrested and brought to justice for their alleged involvement in a case of financial exploitation over two years against an elderly person in Álava, Vitoria.
According to the official statement from the Ertzaintza, the events date back to 2021when the alleged author requested money from the victim on the street, an elderly person, under the premise of needing it to be able to buy food.
From then on, the person involved established apparently casual meetings with the old man, during which he asked for small sums of money. Over time, these requests increased in frequency and quantity.
The situation became complicated when the author began to threaten the man if he refused to give her the requested money. The alleged perpetrator of the crime He made multiple withdrawals at ATMs and made hotel payments using the victim's bank card. This pattern of financial abuse led to the elderly person losing all of their savings.
The complaint, filed at the end of October of this year, led to an exhaustive investigation by Ertzaintza agents. Last Wednesday, November 15, the arrest was carried out of both involved in the events: the alleged perpetrator of the thefts and her accomplice.