Two arrested for the fatal shooting at a party in Valladolid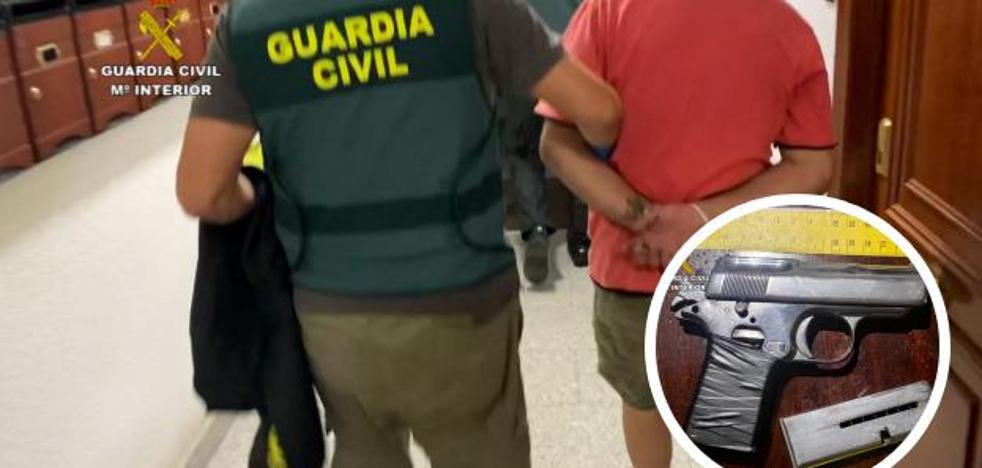 They were hiding in a Salamanca address, and two other people have also been arrested for concealment
The Civil Guard has arrested a man and a woman, 42 and 33 years old and with numerous records, for the homicide that occurred at dawn on August 1 in the town of La Cistérniga. After the first investigations, the investigators of the Organic Unit of the Judicial Police of Valladolid found out that the events began inside a premises when two young people started an argument. Already outside, one of them fired a shot at the other, immediately fleeing the scene in a vehicle, accompanied by a woman.
With the analysis of the information obtained from witnesses, images and different documentation, the agents discover how one of the people who had gone to the scene of the event has a vehicle that could coincide with the information provided by the witnesses.
Once the details of the vehicle that fled the scene were fully confirmed, a man and a woman were arrested and investigated for covering up the murder.
After this first arrest, the Civil Guard opens a new line of investigation that has concluded this Thursday with the arrest of the alleged perpetrator of the homicide and his collaborator in Salamanca.
numerous backgrounds

To carry out this arrest, the operation had the collaboration of the Special Intervention Unit (UEI) of the Civil Guard, due to the dangerous nature of one of the detainees, as well as the extreme self-protection measures that he had adopted to avoid being discovered at a home in a Salamanca neighborhood where he had been hiding since the commission of the murder. In the search carried out, the agents have located a short 9-millimeter caliber weapon, caps and three mobile terminals that will be analyzed.
The authors have numerous violent histories, including gender violence, threats, illegal possession of weapons, several for crimes against property. One of them committed another homicide in 2008, for which he has served a prison sentence.
The investigation remains open, providing the necessary information to the judicial authorities, for the complete clarification of the facts. The detainees have gone to court, and the judicial authority decreed their entry into prison without bail.