Two adapted basketball teams play a "Basketball Without Limits" competition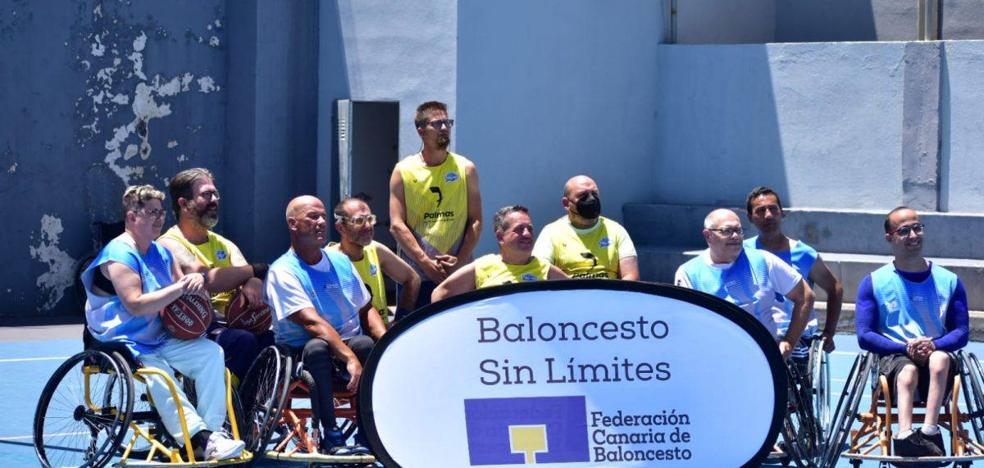 The Herrera Cerpa Inclusive Basketball School and the BSR team of CB 7 Palmas enjoyed an incredible day on the second day of Basketball Without Limits
A spectacular day. The Herrera Cerpa Inclusive Basketball School and the BSR team of CB 7 Palmas enjoyed an incredible day on the second day of Basketball Without Limits, the competition organized by the Canarian Basketball Federation that aims to bring the sport of basketball to everyone .
In this way, the Llanos de Aridane in La Palma became the epicenter of the pure passion for basketball in our archipelago. for the amusement of the silver.
On the one hand, the
Herrera Cerpa Inclusive Basketball School He played two games: one against Club La Piruleta and the other against CB Canaria CD ADDin. In fact, this last match was marked because it took place on the court of the Severo Rodríguez Pavilion where that same afternoon a match of the First Autonomous Division was played, which was a luxury for the Wolves of the School.
In that sense, the emotion was present throughout the event and the silver team behaved as such, like a team cheering each other on. That, added to the support of the families present, was a plus to this experience where the players of the
CB 7 Palmas also showed all the work done at a technical level during this course, an also important point within the inclusion.
Likewise, the BSR team was also able to enjoy a day in which the training and passion they put into this sport were valued. In this way, they demonstrated their good level both in terms of the competition itself and in the shooting contest.
In this contest, our player Casandra finished in third place to round off a concentration whose summary is very positive.
Without a doubt, it was a day where, in addition, the twinning between the Herrera Cerpa Inclusive Basketball School and the team
BSR became more apparent than ever. Within the project of
CB 7 Palms These two sections are of vital importance.
For this reason, with this type of competition the players who belong to the two teams are given the opportunity to continue growing both personally and sportingly.
They are a major boost. Now it's time to rest, but both squads already have the next concentration in mind and count the days to enjoy the
Unlimited Basketball.