Twitter will reset the followers of the US president to zero with the arrival of Biden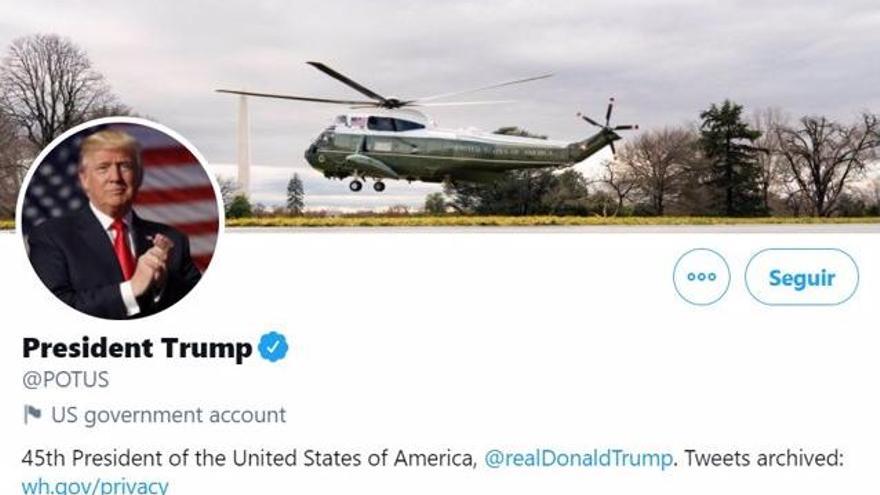 Twitter will reset to zero the followers of the official profile in the social network of the President of the United States (@POTUS) once the president-elect, Joe biden, become the country's new president in January.
As reported in Bloomberg, Twitter has already transmitted to the Biden team its transition plans with the profile in the homonymous social network, by which the followers of the outgoing president, Donald trump, will not be transferred to the accounts of the new administration.
These plans assume that the official accounts linked to the president and the White House would start with zero followers, contrary to the transition made with the arrival of Trump to the presidency four years ago.
So, in 2017 a new @POTUS account was created for Trump, leaving the one that Barack Obama's team had managed as @ POTUS44 -a reference to the 44th president of the country-, although the followers of this account were automatically transferred to the newly created one.
On this occasion, current White House accounts will adopt the number 45, and followers will be notified to give them the option to follow the new profiles.
Biden's team has noted that the idea is that @ Transition46 becomes @WhiteHouseBut followers of both Biden and the White House will not be automatically migrated, but instead will be encouraged to follow those accounts.
Resetting followers would also affect the First Lady's account (@FLOTUS) and the White House Press Secretary (@PressSec).