Twitter plans to limit who can answer tweets to fight bullying | Technology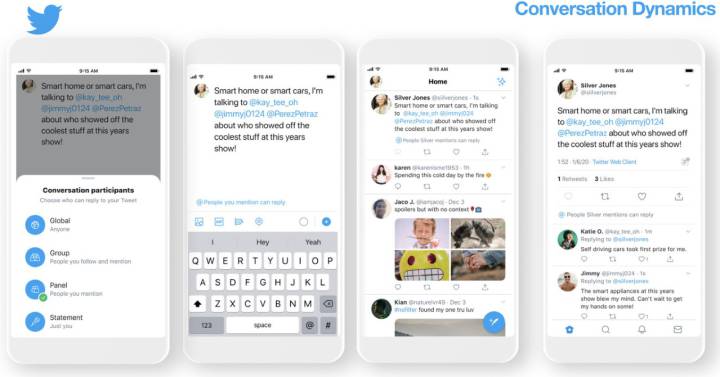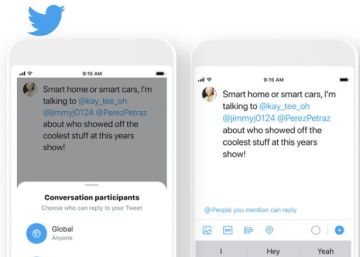 Twitter is first and foremost a global community. Currently, if a user posts a tweet on the social network, anyone can respond to it – whether to give their opinion, add information or deny any data – unless it has been previously blocked. But this could start to change, according to the specialized technology portal The verge. Twitter has announced this Wednesday at CES, the largest technology fair in the world, which is held in Las Vegas, a function for users to control who responds to their tweets. The objective of this measure is try to fight harassment on the net.
Suzanne Xie, director of product management for Twitter, He explained that by posting a tweet any user could choose between four alternatives: global, group, panel and declaration. The "global" option would allow anyone to respond to the tweet; "Group", only to those that the user follows and mentions; "Panel", only to Internet users specifically mentioned in the tweet "; and "statement" would not allow any response.
We want to help people feel safe participating in the conversation on Twitter by giving them more control over the conversations they start. We'll be experimenting with different options for who can reply to Tweets in early 2020. https://t.co/SLlgboiPQu

– Twitter Comms (@TwitterComms) January 8, 2020
At the moment, the company intends to do research on this function. "The models are going to be part of an experiment that we are going to carry out in the first quarter of the year," he explained to the same media. If all goes well, Twitter plans to launch the function worldwide at the end of 2020.
With this measure, the technology giant seeks to limit that users have to face unpleasant comments or incite hatred in the social network. But, at first glance, this function could also allow more controversial uses. For example, companies could use it to avoid dealing with user reviews. Or some Internet users to spread fake news.
When asked about the possibility of limiting the responses to tweets can contribute to disinformation cannot be refuted, Xie explained that a possible solution would be to quote tweets. "It's something that we're going to be watching very closely while we experience," he said.
Eliminating harmful, threatening or inciting hate messages in the social network is one of the company's priorities. As explained at CES Kayvon Beykpour, Twitter Product Manager, more than 50% of this type of content is already deleted automatically, without needing to be reported.
All these movements are part of the new Twitter strategy to improve the social network. Beykpour explained to the same media that they have "accelerated" the pace to develop new features and hope to keep it in the future. His changes and choices in product development, he said, are motivated by the company's three priorities: "Health, conversations and interests." "The purpose of Twitter is to serve the public conversation," he added.