Twelve slices of bananas instead of grapes in solidarity with La Palma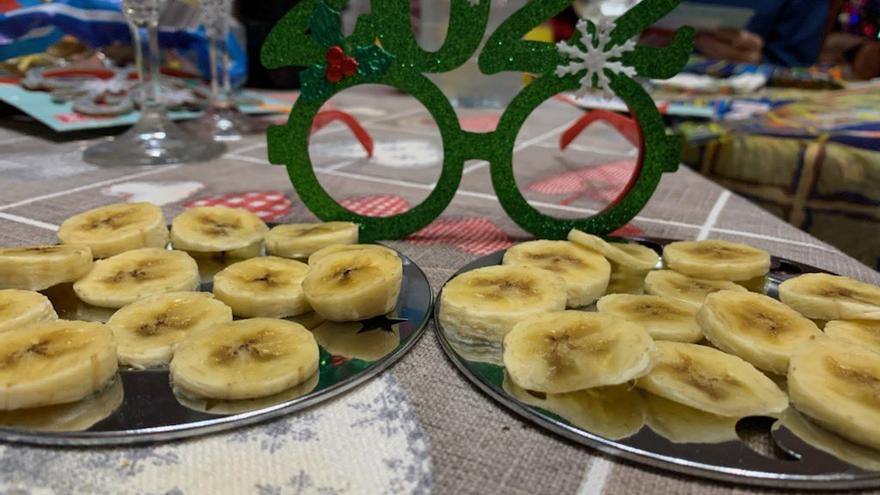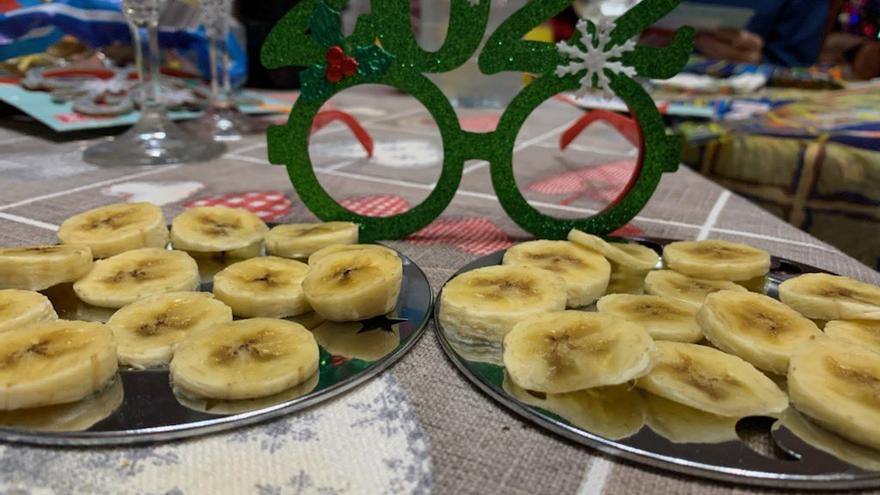 The palmeros have been more accompanied than ever at the end of the year. The island of La Palma was the protagonist last night in the Canary homes and the Peninsula that tuned in Spanish Television in the Canary Islands Y Canary TV to follow the broadcast of the chimes and welcome 2022.
Many they traded the twelve grapes for a dozen slices of bananas in solidarity with the families of the Isla Bonita affected by the eruption of the Old Summit, whose activity the scientists ended on December 25.
The presenter Roberto Herrera and the model Nieves Alvarez they started the year on TVE in the Canary Islands from the Princess hotel in Fuencaliente, where more than 300 palm trees are staying who had to leave their homes due to the advance of the laundry. Roberto and Nieves bet on banana chips to welcome 2022, the year of reconstruction in the areas buried by the lava flows.
A reproduction of the Todoque church clock, which destroyed the lava on September 26, served symbolically to guide the chimes on the set that TVE in the Canary Islands prepared in the Fuencaliente hotel.
On Canarian Television the presenters Vitorio Pérez (An hour less), Pilar Rumeu (Telenoticias) and the comedian Petit Lorena from the Llanos de Aridane, they did the same with Eloísa González and Fátima Plata, both in direct connection with their teammates from other points.
The solidarity bells with La Palma they spread beyond the Archipelago. In the Peninsula, many citizens also decided to change grapes for bananas and shared this experience on social networks.