TVE wrongly illustrates the news of the vaccination of infants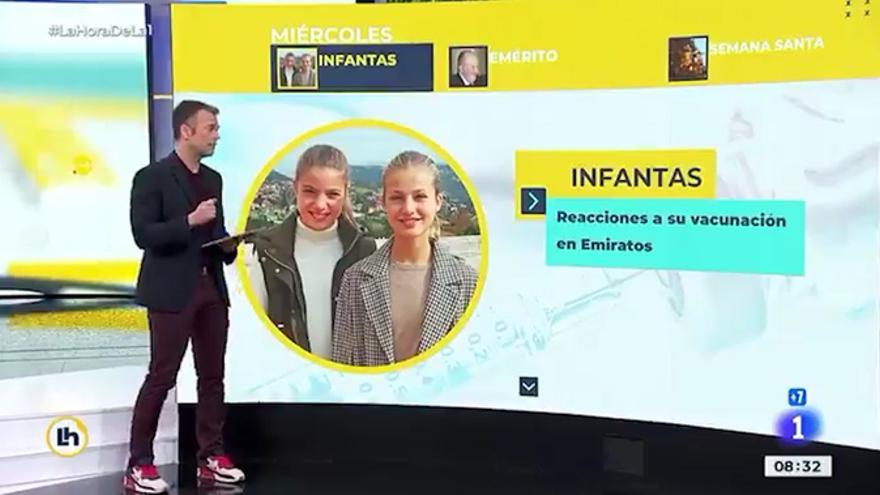 The PP has demanded this Wednesday the resignation of the director of Information and News of RTVE, Enric Hernández, after the TVE program 'La Hora de La 1' have used an image of the Princess Eleanor and the Infanta Sofía to illustrate information about the vaccination against COVID-19 of the infantas Elena and Cristina during a trip to the United Arab Emirates to see his father Juan Carlos I.
"We have to apologize because in the previous image of the keys we had offered an image of the infantas, which are not the current ones. It was the image of Elena and Cristina that we wanted to offer, "the journalist Igor Gómez explained seconds after the image had been shown to report on the political reactions that the news of a possible advance vaccination in Abu Dhabi of Elena and Cristina.
Faced with this situation, the PP deputy spokesperson in Congress and RTVE area coordinator, Macarena Montesinos placeholder image, considers that the director of Information and News of RTVE, Enric Hernández, "has to resign now."
"TVE does it again and puts the King's daughters in the spotlight. We demand apologies and responsibilities to be clarified, "the 'popular' deputy stressed in a comment posted on her Twitter profile.