TVE will deploy 22 cameras to follow Franco's exhumation | Television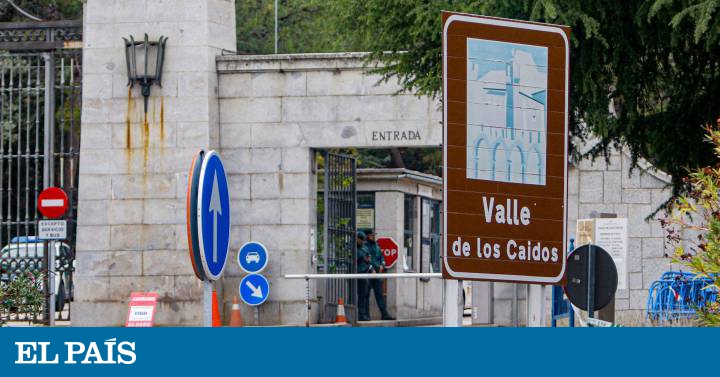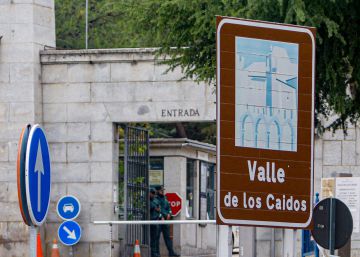 The issuance of the withdrawal of Franco from the Valley of the Fallen will be one of the great deployments of Spanish television, particularly public television. Both the exit of the coffin of the basilica of the Valley of the Fallen and its arrival at the Mingorrubio cemetery can be registered exclusively by the RTVE cameras and the EFE agency. It also poses the great challenge of avoiding any unwanted images. The Government will install a scanner and a metal detector so that no one can record images or sound of both acts of exhumation and subsequent burial.
The Corporation has detailed on Tuesday the great deployment of means with which it will face the day. RTVE, responsible for collecting the complete and realized institutional signal of the exhumation from all media, will have a mobile unit type F, equipped with 14 cameras, on the esplanade of the Valley of the Fallen. From there you can issue the moment when the coffin comes out, which will be carried on the shoulders by the dictator's relatives, until the helicopter takes off to the Mingorrubio cemetery, in El Pardo. The landing, which will take place in a heliport belonging to National Heritage in the vicinity of the cemetery, will be covered with a mobile unit equipped with three cameras. In addition, RTVE will have another mobile unit with five more cameras located outside the cemetery. The burial will take place in the strictest family privacy, as the Corporation recalls in its statement.
This event will obviously be the content of the morning programs of the different networks. In 1, TVE's breakfasts, with Xabier Fortes, it will prolong its usual duration, with a special edition throughout the morning that will be broadcast simultaneously on La 1 and the 24 Hours channel.
La Sexta, the generalist network that gathers the most audiences during the great informative coverage, will schedule the special one from 9.30 Red hot: Exhumation Objective. So much Public mirror, in Antenna 3, as Ana Rosa's program, in Telecinco, they will also follow this event with special attention. In the case of private channels, they will have to use the images provided by TVE, although each one will have its own deployment in the vicinity of the Valley of the Fallen and Mingorubian.